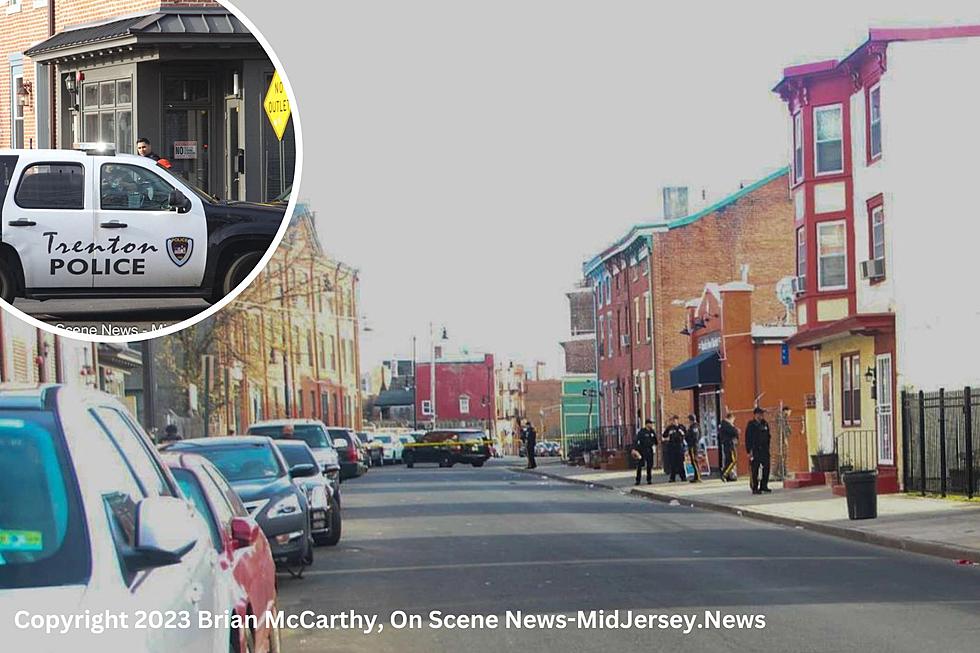 15-year-old among victims of drive-by shooting in Trenton, NJ
Shooting scene on North Stockton Street in Trenton 3/22/23 (Brian McCarthy)
🔴 Three adults and a 15-year-old were shot from a passing vehicle
🔴 They were in stable condition Wednesday morning
🔴 No arrests have been made in the shooting
---
TRENTON — Three adults and a 15-year-old teen were struck by gunfire in a drive-by shooting Tuesday afternoon.
Multiple shell casings were found after shots were fired from a passing vehicle in front of Rosalía Food Market on North Stockton Street, Trenton police Lt. Nate Bolognini said. The victims, all male, were shot in their lower extremities and hospitalized.
The vehicle with several people inside sped off after the shooting.
No arrests have been made and no suspects have been identified, according to Bolognini.
The victims were in stable condition Wednesday morning.
Violent crime in Trenton this year
There have been six shootings with 11 victims and three homicides in Trenton so far this year, according to Bolognini.
Bolognini asked anyone with information about the shooting to call 609-989-4000.
Dan Alexander is a reporter for New Jersey 101.5. You can reach him at dan.alexander@townsquaremedia.com
Click here to contact an editor about feedback or a correction for this story.
Play ball NJ: These MLB pros are from New Jersey
A fair amount of New Jersey born baseball players have made it to the majors. These pros, active to start the 2023 season, all have NJ roots.
Weird things NJ taxes - and some they don't
In general, New Jersey assesses a 6.625% Sales Tax on sales of most tangible personal property, specified digital products, and certain services unless specifically exempt under New Jersey law.
However, the way the sales tax is applied in New Jersey sometimes just doesn't make sense.
New Jersey puts out an itemized list for retailers that spells out what is, and what is not, taxed.
Perhaps because this is New Jersey, there are some bizarre and seemingly contradictory listings.
Spring is here: This NJ park is a great place to explore