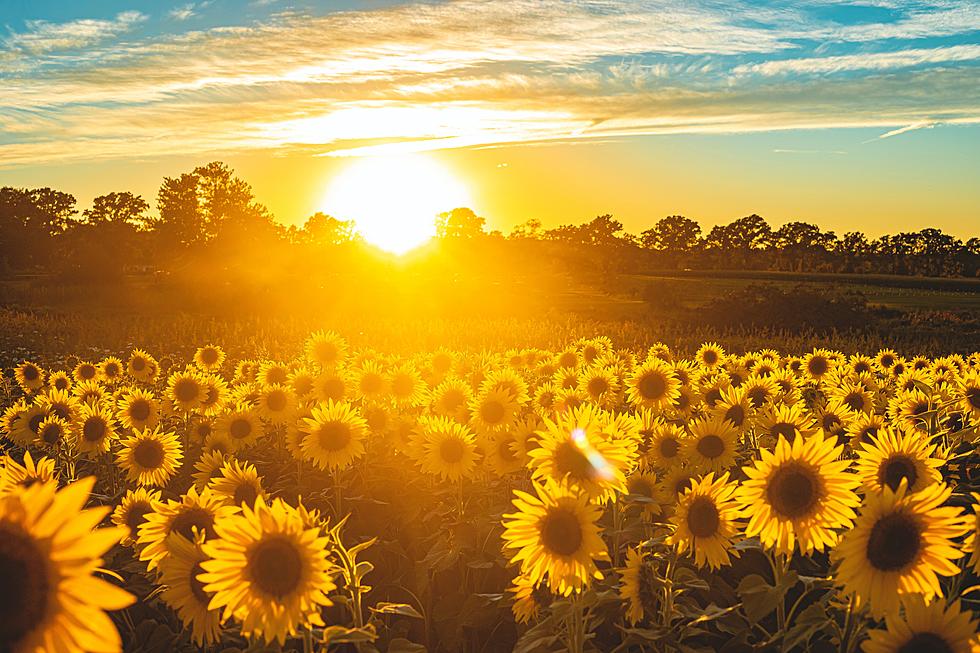 A Great Day Trip It's The New Jersey Sunflower Festival
Unsplash.com todd kent
This is a fantastic day trip in August here in the Garden State and if you love the outdoors and sunflowers then you need to put this festival on your list before it's over. My wife April has several different sunflower varieties growing in her garden at home.
According to Simply Sunflower Oil, "There are actually about 70 species of sunflowers in the world today! The technical term for the sunflower is "helianthus." Helios means "sun" and anthos means "flower." All of the Helianthus species have big heads with long petals that resemble the sun, and that's how they got their beautiful name: the sunflower!"
The New Jersey Sunflower Festival is taking place this month in Chester at Stony Hill. Stony Hill Farms is located at 15 North Road Chester, NJ 07930. "Stony Hill's Sunflower Festival is truly an experience not to miss! We've planted 2.5 acres and 8 varieties of sunflowers for your viewing and picking pleasure. In one field, guests can walk through the fields, linger, and photograph as they please. In our second sunflower field, guests may cut their own sunflowers."
The dates for the New Jersey Sunflower Festival are August 12-13, 19-20, 26-27 (10am-4pm) also August 11 & 18 (6pm-8pm)
Stony Hill Farms is located in Morris County. CLICK HERE for tickets.
This is definitely a festival we may check out and time is running out so it needs to be in the next couple of weekends. Check the dates and see what works for you this month if you are into sunflowers, this is one you won't want to miss.
LOOK: Most commonly seen birds in New Jersey
Stacker
compiled a list of the most common birds seen in New Jersey from Project FeederWatch.
LOOK: The most popular dog names of 2022 in every state
Hey dog lovers, check out this awesome list of the most popular dog names in 2022 for every state, and get ready for some serious cuteness overload.