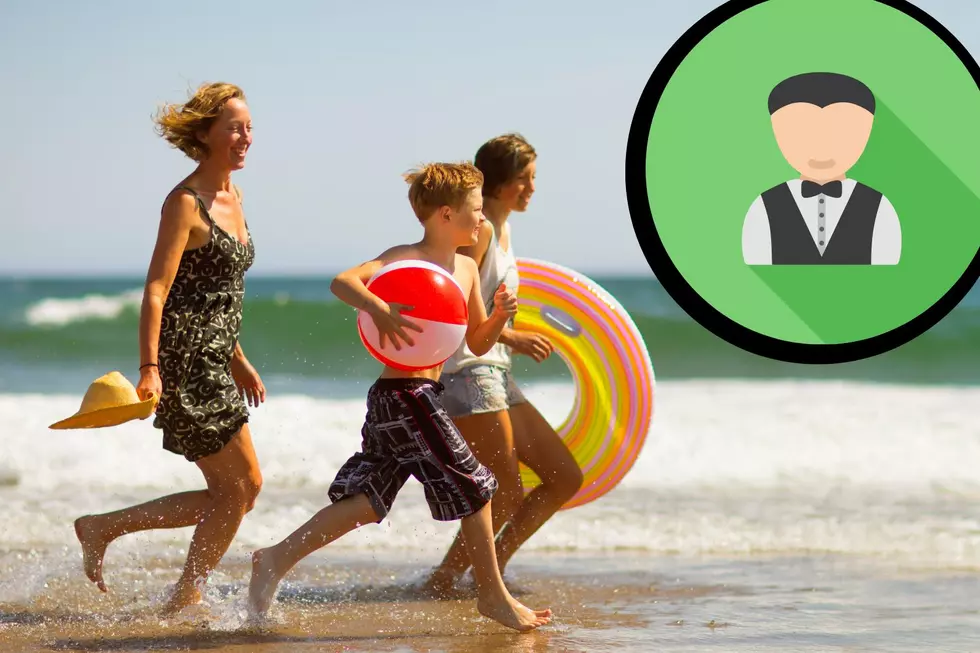 Beach Butlers Make Your Day At The Beach Easier In Brigantine, NJ
Canva
As anyone who has ever spent a day along the Jersey coastline can tell you, a day spent at ANY of South Jersey's awesome beach towns is summertime well spent. Who doesn't love sitting back along the shore with their butts in a chair enjoying the sunshine without a care in the world besides where the kids are playing and what snacks are in the cooler?
Jersey beach days are the best, am I right?
There is ONE aspect of a beach day that can be annoying, especially for larger families. That's the planning, packing, and lugging ALL of your beach necessities down to the sand. Think about it. If you're a family of four, you're packing four lunches, enough snacks for the entire crew, at least two beach chairs, one or two blankets, towels, sunblock, an umbrella, and then ALL THE BEACH TOYS.
Two teenage boys gave that idea a moment of thought and wound up building an entire business around trying to make beach days a lot easier on people. A pair of 16-year-olds, Sam Abella and Jude Vaughan of Lower Merion, PA, launched what they're calling Perfect Beach Day NJ. Basically, they're beach butlers that will handle all the work that comes with planning a family beach day for you. You can book a package with them that includes everything you need for the beach in terms of chairs, a cabana, a cooler, and even a boogie board; they'll make sure it's all set up and ready for you and your family once you arrive.
At the moment, they're offering their services on the beaches of both Brigantine and LBI.
You can find out how to book yourself a beach butler for the day HERE.
Way to go, boys! No doubt, that'll make beach days a whole lot easier for many families at the Jersey Shore.
Source: Facebook
New Jersey's Beach Commandments: Do's & Don'ts at the Beach
Fun Things To Do In The Atlantic City Area, Summer, 2022
Beach Bucket List: South Jersey's Best Beach Bars