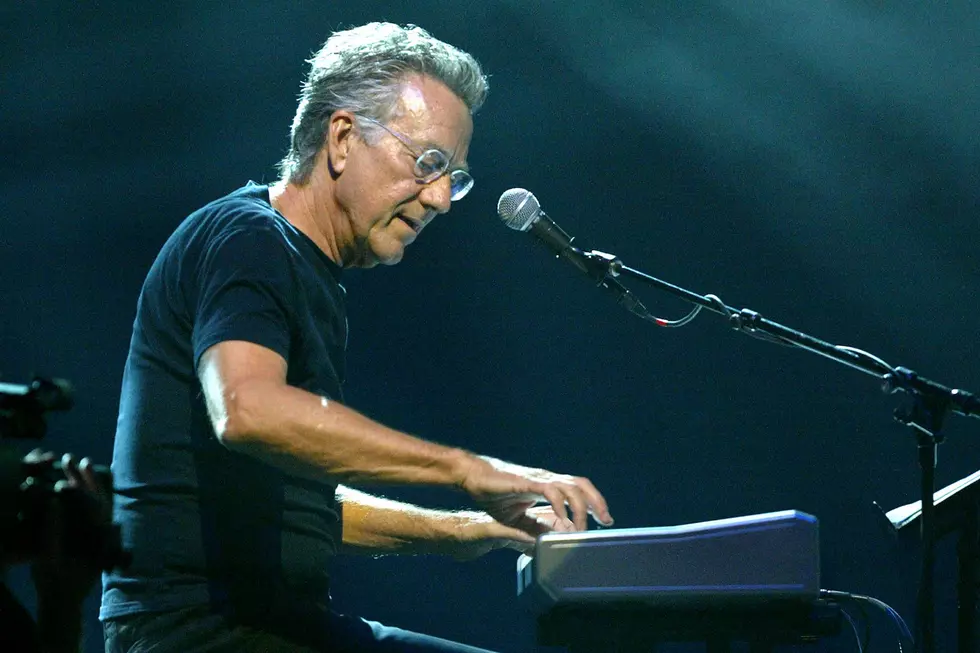 Doors Announce Ray Manzarek Tribute Documentary
Matthew Peyton, Getty Images
The Doors announced the premiere of a documentary tribute to late keyboardist Ray Manzarek, which will be screened in theaters across the world on Feb. 12 – the date of his birth.
You can watch a brief trailer for the movie below.
"The Doors were born when Ray Manzarek met Jim Morrison on Venice Beach in 1965," distributors Trafalgar Releasing said in a statement. "Ray became the beating heart of the Doors and the architect of their intoxicating keyboard sound. Manzarek's evocative playing fused rock, jazz, blues, bossa nova and an array of other styles into something utterly, dazzlingly new. The set list from the concert consists of Doors songs performed by John and Robby alongside a cast of all-star guest musicians."
The film also includes rare footage of the band, including archival interviews with Manzarek and Morrison, plus new conversations with Densmore and Krieger.
Manzarek died in May 2013 at 74, following a battle with cancer. "I'm just glad to have been able to have played Doors songs with him for the last decade," Krieger said at the time. "Ray was a huge part of my life and I will always miss him."
Tickets for the documentary screening are available now at the movie's website.
The Doors Albums Ranked