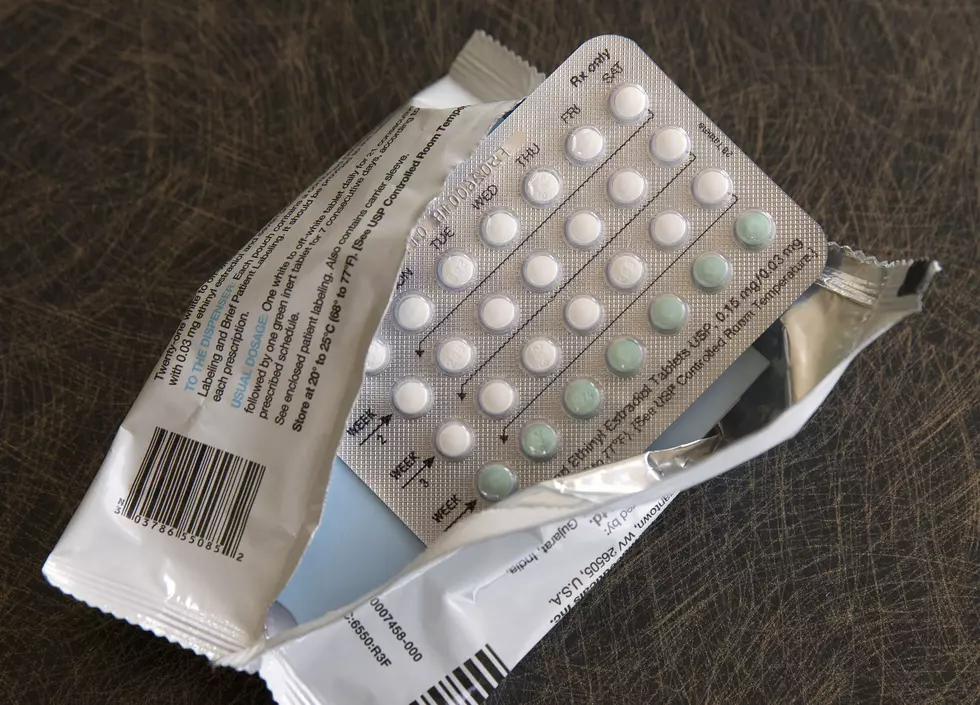 Coming soon to NJ: Contraceptives without a prescription
Hormonal birth control pills (AP Photo/Rich Pedroncelli)
⚫ No prescription is needed, but you still need to answer some questions
⚫ NJ's law will benefit residents of other states as well
⚫ NJ is trying to make everyone aware of the new law
---
This spring, it's expected that women in New Jersey will no longer need a prescription in order to get their hands on birth control pills and other contraceptives.
A law signed by Gov. Phil Murphy in January, and set to take effect in May as of now, will permit pharmacies to hand over "self-administered hormonal contraceptives" without needing to see a doctor's order — such as pills, vaginal rings, and diaphragms.
"The more women who know about this means the more women who can take advantage, and the fewer women stuck with unplanned pregnancies," said Maria Sophocles, a reproductive rights activist and founding medical director of Women's Healthcare of Princeton.
Sophocles helped to craft the bill with state Sen. Shirley Turner, D-Mercer. It cleared the Senate by a vote of 31-5 in May and was advanced by the full Assembly in December by a vote of 64-14.
"Since women are often juggling the demands of jobs and family responsibilities, going through the hassle, time, and expense of seeing a doctor for a birth control prescription rarely fits into their schedules," Turner said when the bill was signed into law. "Removal of barriers to contraceptives is a great advantage to women, especially since there are pharmacies on nearly every corner, with some open 24 hours per day."
According to Turner, New Jersey joins 20 states, the District of Columbia, and more than 100 countries in "freeing the pill."
How to get contraceptives without a prescription in NJ
Once the law takes effect, individuals can visit their local pharmacy for contraceptives, without a prescription in hand — but it's not exactly a "no questions asked" situation.
A "self-screening" tool will have to be filled out in order to ascertain a person's risk. Much of what's asked is similar to what a doctor or nurse practitioner may ask during a woman's visit to their office.
"There are very few people, it turns out, for whom the pill is unsafe," Sophocles said.
Access to prescription-free contraceptives will not be limited to only New Jersey residents. Pharmacies will be permitted to provide the products to out-of-staters as well.
Under a bill signed into law in January 2022, private insurance providers and Medicaid must cover a 12-month supply of contraception. Still, advocates note, not all residents have health care or can afford a trip to the doctor in order to get a prescription.
The New Jersey Department of Health is tasked with creating an awareness campaign about the latest law.
Because the new law will likely reduce the amount of interaction between patient and doctor, Sophocles pointed out that women should not forgo gynecology visits completely — a yearly visit is advised for women over the age of 18.
Dino Flammia is a reporter for New Jersey 101.5. You can reach him at dino.flammia@townsquaremedia.com
Click here to contact an editor about feedback or a correction for this story.
LOOK: Baby names that are illegal around the world
Stacker
scoured hundreds of baby name databases and news releases to curate a list of baby names that are illegal somewhere in the world, along with explanations for why they're banned.
LOOK: What are the odds that these 50 totally random events will happen to you?
Stacker
took the guesswork out of 50 random events to determine just how likely they are to actually happen. They sourced their information from government statistics, scientific articles, and other primary documents. Keep reading to find out why expectant parents shouldn't count on due dates -- and why you should be more worried about dying on your birthday than living to 100 years old.