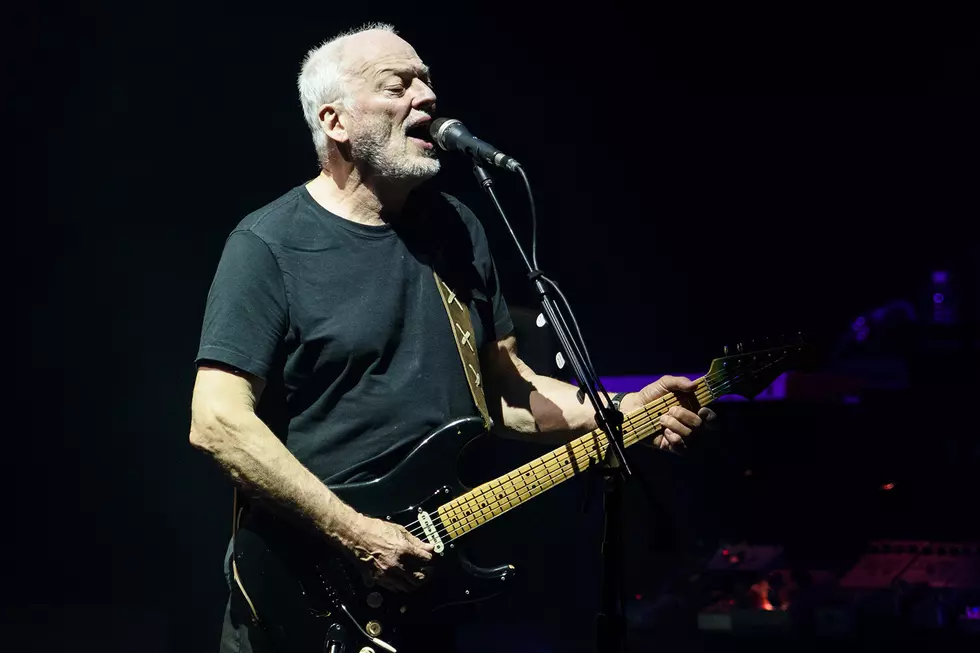 David Gilmour Says 'Sorrow' Secured Pink Floyd's Future
Matthew Eisman, Getty Images
The moment came while he was working on A Momentary Lapse of Reason, which became the band's first LP without co-founder Waters. The creative process was marred by a lawsuit between the two parties.
"I had been working for some time in the studio on a number of songs," Gilmour said in the first episode of the new Pink Floyd podcast series The Lost Art of Conversation. "But what was then going to happen was in the air for a long time while Roger decided whether he was going to fuck off into the ether what, and what we would then do. … I just start writing and hoping that things [would] progress into something."
You can listen to the episode below.
But, Gilmour admitted, "It was an alarming time. It's quite a big thing to carry on doing something like this … with Roger having gone, a big big part of it, obviously -- a major talent and our primary lyricist. So it's difficult. … Not to dig up or cover too much ancient horrible territory, but we were in the middle of a major lawsuit, and between every little bit I was doing, I was on the phone to lawyers, and that stuff was just eating away at me, us and our time."
Gilmour said he believed that "if we put together a record, a label would probably take it, as long as it was okay" and recalled being determined to "continue with my chosen career that I'd worked so many years on."
He noted that he remembered "the moment the whole lyric for 'Sorrow' came to me like magic from nowhere. I sat down and just basically wrote down five verses for a song which I had no music for. … I've never done it that way round before -- it's always been music first. With 'Sorrow,' the words came first and then I wrote the music to fit it, and went in and demoed it and put it all together in the studio. That, for me, was the moment when I thought we were all in the clear; it was the direction we wanted to be going, and it was a good song. It gave context to the other songs and made me have confidence in where we were going."
A Momentary Lapse of Reason received mixed critical response but sold better than Pink Floyd's previous LP, The Final Cut, and secured the band's future under Gilmour. The battle over the band name was resolved several months after the album's release.
See Some of the Guitars That David Gilmour Sold