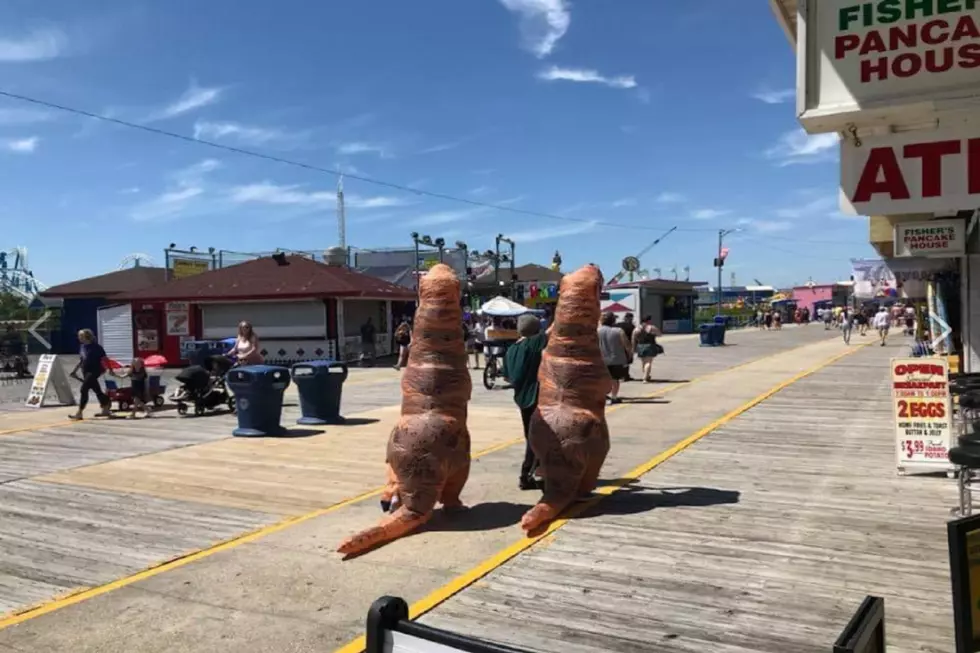 Dinos Spotted on the Wildwood Boardwalk!
Sherri Herman Johnston via Facebook
Seagulls, Hermit Crabs, DINOSAURS?!?!
Summer has officially arrived at the Jersey shore with the celebration of Memorial Day Weekend!
Locals know all too well what that means... shoobies, shoobies, and MORE shoobies! This is the part where we let out a collective "ugh". Shoobies aren't all bad though. Besides them taking up the left lane, littering our beaches, and acting a fool for the majority of the summer, they're pretty much just like us, right? (I kid, I kid)
Nobody is thrilled with the fact that we've been invaded yet again by the ones that come over the bridges to our backyard, but for two of our visitors, we might need to make an exception...
DINOS HAVE TAKEN OVER! RUN FOR YOUR LIVES!! lol
You'll see just about anything on the boards these days, but these two are just too stinkin' funny. Who knows if the people in the costumes are shoobies or not. If they are, they can stay. We'll allow it. Hopefully, they'll make another appearance on the boardwalk really soon.