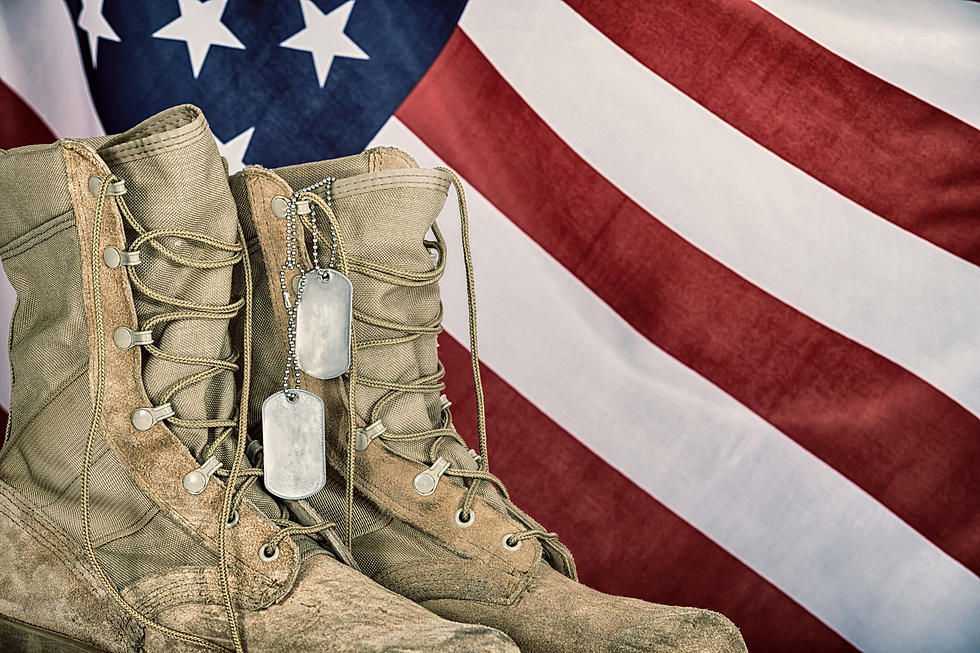 Four Ways to Thank a Veteran on a Memorial Day in Quarantine
Thinkstock
The COVID-19 outbreak is preventing people from celebrating Memorial Day weekend with the normal barbecues, parties, and ceremonies.
First of all, it's important to notate the difference between Memorial Day and Veterans' Day. Veterans' Day is a day to honor all those who've served in the armed forces. Memorial Day is observed to remember all those who've lost their lives to preserve the freedoms that come with being a citizen of the good ole' U-S-of-A.
The notation was necessary, mainly to point out that those passionate about attending a memorial ceremony or actually participating in something patriotic besides just hitting the beach for the weekend will miss out this year since most public events like parades and services are cancelled.
Enter your number to get our free mobile app
If you can't honor those who've passed, what's the harm in honoring those who are still with us, right? Remember those who've gone before you in your own way as best you can. If you still would like to do something to honor those who've lost their lives in battle for this country, thanking a veteran still living certainly would be a lovely way to pay homage to a soldier's sacrifice.
It's not advisable to seek out a veteran in person right now to extend your gratitude, but you can still show your appreciation for their service.
1

Mini parades and drive-bys are how people are celebrating big events, birthdays, and milestones amid the coronavirus pandemic. Certainly, you can organize a drive-by for your favorite serviceman or woman with a few friends and family members. People are making posters, hanging signs from their car windows, and honking their horns as they pass by their person-of-honor's home.

If you choose to go this route, make sure your signs are donned with a ton of red, white, and blue!

2

Nobody will say "no" to a homemade treat dropped off at the front door. Popular dishes this time of year are the American Flag cakes!

3

Nobody sends handwritten letters anymore.  That's why it's so exciting these days to receive one in the mail. There's a ton of resources that will tell you how and where to send a veteran a handwritten letter of your own.

4

If you can't make it out of the house, you can still chat with your veteran or service member face-to-face. Set up a Zoom meeting or Skype date just to spend some time chatting with each other. While on the call, don't forget to thank him or her for their service.