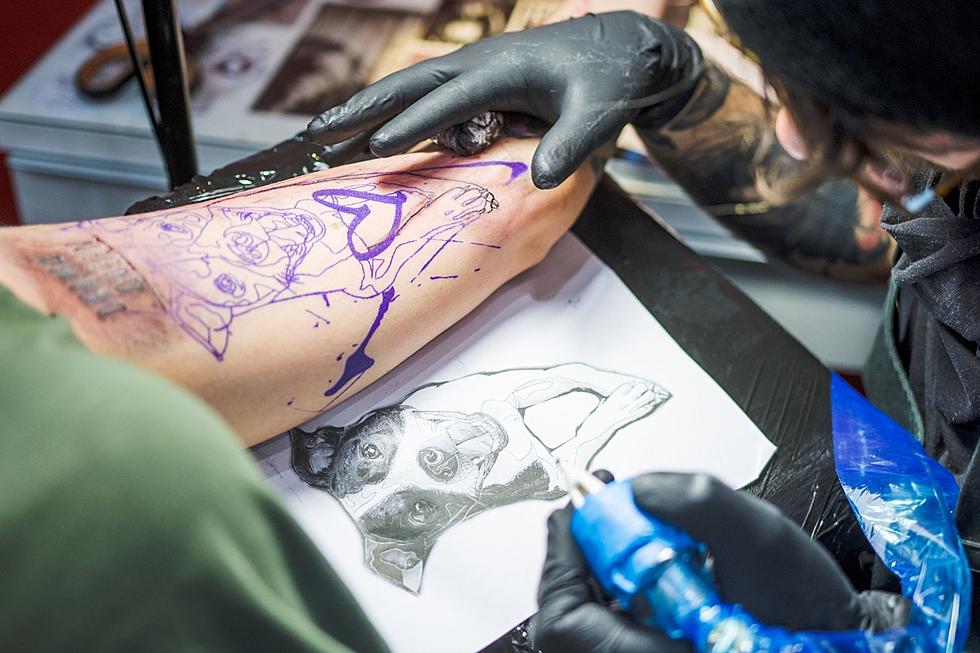 Get Tatted Today And Help A South Jersey Animal Shelter
kovaciclea/Getty Images Signature/Canva
People are always ready to lend a hand when it comes to animal welfare.
People who love their pets like they're a part of the family are usually very passionate about animals and will do anything they can to make sure they have the best life possible. If you have a pet that you love like a child, then you understand the feeling.
There are plenty of fundraisers for local shelters throughout the year, but none are quite as unique of an opportunity as the one happening this week in South Jersey. Ever think you could get tatted while giving back to the kittens and doggos? Well, today you can!
If you have a chance to make a trip to Vineland's own Firehouse Tattoo, then you'll be donating directly to the South Jersey Regional Animal Shelter while simultaneously adding another piece. This deal was shared via South Jersey Regional Animal Shelter's Facebook page today.
This applies to all walk-in appointments for today, April 13th. They've declared that all proceeds from walk-ins today will go directly to that shelter organization.
Maybe you were looking for a sign that it's the right time to add that addition to whatever piece you've been working on for the last few years. Is it a rib piece? What about a full-sleeve? Quarter sleeve? Even if you head out there and only get a tiny piece of work done, it'll still be for a wonderful cause.
Source: Facebook
South Jersey's Most Adorable Pets That Will Melt Your Heart
South Jersey's most adorable and cutest pets submitted to us by listeners
12 Animals That Are Illegal to Own as Pets in New Jersey
While the thought of having a pet monkey or big cat sounds like you'd be living your best life, if you live in New Jersey, you might want to think again.
The 15 Best Tattoo Parlors In Ocean County, New Jersey