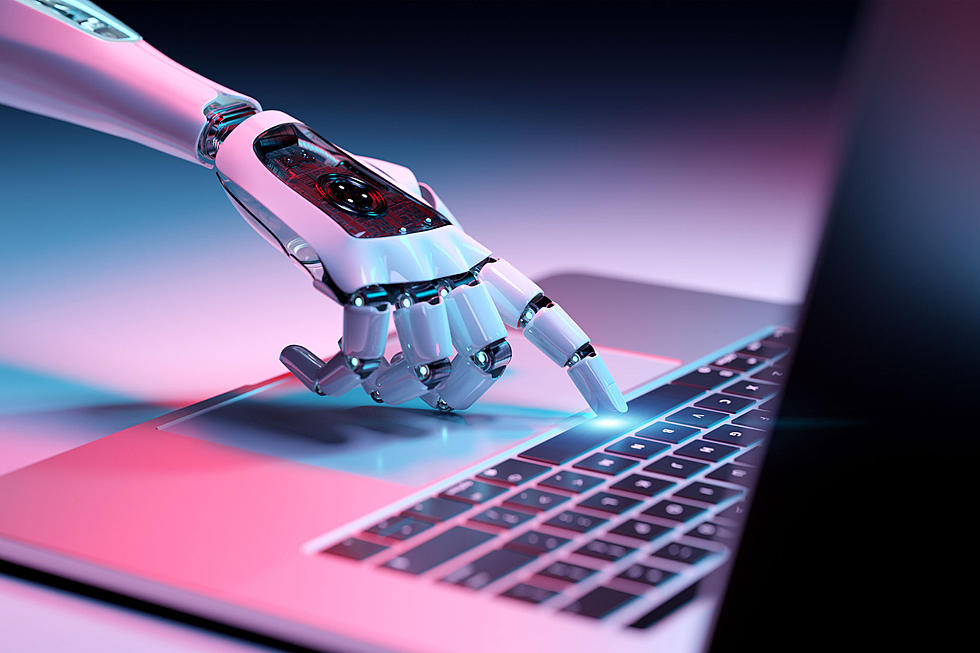 Hey NJ, wanna see how AI works?
Adobe Express
Many of you may have heard about AI, artificial intelligence. It's been the biggest story of the year with all of the potential ramifications it brings in so many areas of our lives. California leads the way by a lot for how many people are using it. New Jersey has the fourth-highest number of uses per 10,000 people.
The site that most people are on is ChatGPT. If you haven't already gone on there to see what it's all about, let me give you a little demonstration. I'll go on it now and ask it to write me a slogan for New Jersey tourism. Here's what it wrote:
"Discover the Heartbeat of America in Vibrant New Jersey!"
Not bad, right? I'm doing this in real-time as I write this post. Look what happens when I ask it to give a brief description of Phil Murphy's new hairdo. Here's what it wrote:
"Phil Murphy is sporting a sleek and stylish new hairdo that perfectly complements his polished and professional appearance. His hair is neatly trimmed and styled with a slight side part, giving him a sophisticated and modern look. The dark and glossy hair color adds a touch of elegance, while the well-groomed appearance showcases his attention to detail. Overall, Murphy's new hairdo gives him a refined and confident appearance, making a statement as a leader."
Now, you'll notice some discrepancies. His hair color is not dark or well-groomed or parted on the side. It's grey and kind of has that tousled look. The problem you have with ChatGPT is that it can sometimes be wildly inaccurate.
As if we didn't have enough trouble with real humans spreading fake news on what some would consider legitimate websites and news outlets. Now we have robots just making stuff up!
Here's what the website goto.com found in their data research about New Jersey. A rate of more than 4,443 out of 10,000 residents are using AI apps and chatbots and in 2022, 23,447 AI job-related postings were created.
GoTo took a deep dive into AI, creating an intensive report on the use of AI in the U.S., and the states which are most interested in app usage. California is the frontrunner in AI interest, with a remarkable 5189.6 out of 10,000 residents regularly searching for AI apps.
Massachusetts, New York and New Jersey are also among the most active searchers of AI apps. You can find the full report here.
OK, how about we try one more. Who is Dennis Malloy? This one is scaring me a little, but here goes. Hey, not bad. Here's what the AI robot wrote:
"Dennis Malloy is a radio personality based in New Jersey. He is best known for co-hosting the Dennis and Judi show on New Jersey 101.5 FM, a popular talk radio station in the state. Malloy has been on the airwaves for over 20 years and is known for his humorous and often controversial commentary on various topics."
That's actually what it wrote. Wow, I think I like this AI thing!
Wow! Aaron Rodgers new home in New Jersey: Inside and out
Here's a look at New York Jets Aaron Rodgers' new Montclair home with 8 bedrooms and 9 baths — and sweeping views of the rest of New Jersey and the Manhattan skyline.
LOOK: The longest highways in America
Opinions expressed in the post above are those of New Jersey 101.5 talk show host Dennis Malloy only.
You can now listen to Dennis & Judi — On Demand! Hear New Jersey's favorite best friends anytime, anywhere and any day of the week. Download the Dennis & Judi show wherever you get podcasts, on our free app, or listen right now.