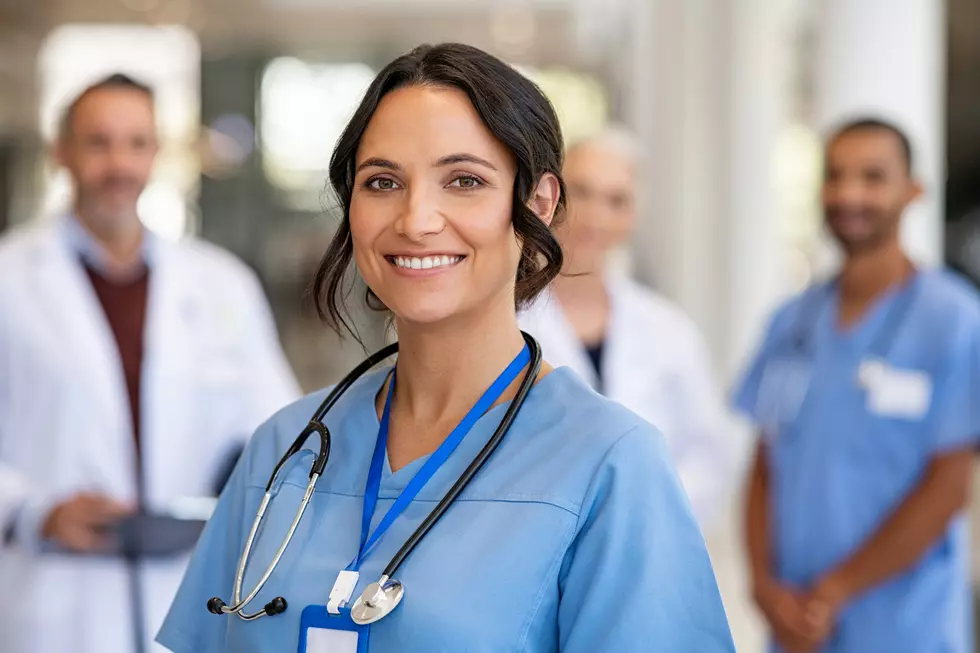 High-tech talking mannikins coming to the Rutgers NJ School of Nursing
Ridofranz GettyImages
🏥Help is on the way to ease the NJ nursing shortage
🏥 A big federal grant will allow the Rutgers School of Nursing to expand enrollment
🏥 High-tech mannikins that can talk will be used to help train nursing students
---
Even before the COVID health emergency began three years ago there was a pronounced nursing shortage in New Jersey. The pandemic made things even worse.
The Rutgers University School of Nursing has been awarded nearly $1 million by the U.S. Department of Health and Human Services Health Resources and Services Administration to help address the shortage.
According to Linda Flynn, the dean of the Rutgers School of Nursing, the $950,650 grant will expand opportunities to train more nurses using 21st-century technology.
More nursing students will get trained
She said last fall the School of Nursing had to turn away 1,040 qualified candidates because of a lack of clinical rotation slots at medical facilities across the Garden State where these nursing students could get trained, but the grant will allow them to expand simulated clinical settings.
She said this will include using "high fidelity mannikins that you can program to do just about anything, they'll even talk to you, they'll even curse at you if you program them to."
"Students can interact with them as if they were real patients," she said. "We can film it, we can review the film with the students."
Just as effective as real hospital patients
Flynn also pointed out research has shown it is as effective as taking care of real patients for about half of their clinical hours. She said there is some research that indicates training nurses in this manner may actually be superior.
"They (the nursing students) have better critical thinking skills, they develop muscle memory, they get to practice over and over and over again."
She said this kind of simulation training has been used by the airline industry for decades, and for good reason.
"Can you imagine putting a new pilot in a 747 with 388 passengers and saying, have a good flight?"
The funding is expected to allow the School of Nursing to increase the number of admitted students by at least 25%.
The American Association of Colleges of Nursing estimates that schools of nursing throughout the U.S. turn away some 70,000 qualified applicants each year because of a lack of capacity to expand admission cohorts.
David Matthau is a reporter for New Jersey 101.5. You can reach him at david.matthau@townsquaremedia.com
Click here to contact an editor about feedback or a correction for this story.
OMG! Cutest pets in New Jersey!
50 Most Popular Chain Restaurants in America
YouGov investigated the most popular dining brands in the country, and Stacker compiled the list to give readers context on the findings. Read on to look through America's vast and divergent variety of restaurants—maybe you'll even find a favorite or two.
Most Controversial Celebrity Magazine Covers Ever
Below, discover the most controversial celebrity magazine covers to ever hit the newsstands.