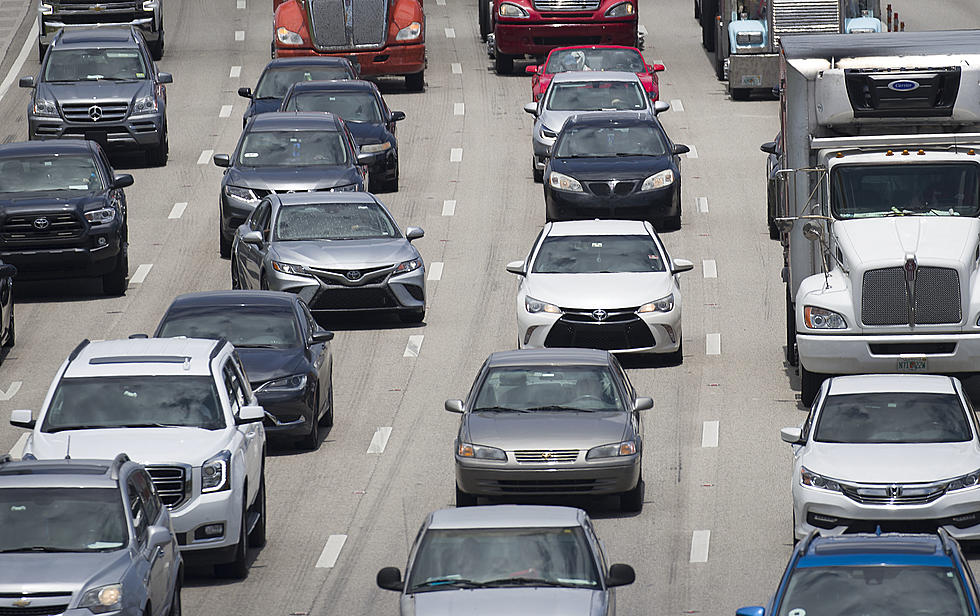 Weather, Holiday Travelers, and Jersey Roads – A Recipe for Trouble?
Getty Images
Navigating the roads in New Jersey can be pretty treacherous, even on regular travel days.
You've likely seen many of us venting (or, okay, let's just be real and call it complaining) about the roads on social media.
But before I fill you in on the roads that we complain about the most, you should know that this holiday season, the roads might pose a bit more of a challenge for your travels.
AAA reports Thanksgiving travel is expected to be the third busiest since 2005, with more people out and about than in recent years.
Adding to the challenges, the weather isn't necessarily cooperating with our plans, especially for those in and around the eastern part of the US, including New Jersey. Heavy rains are forecasted in the coming days, adding more angst to tricky driving conditions.
With travel congestion and weather adding to the mix, let's now jump into the roads that are getting a lot of attention online -- here's the top of the list.
When getting to and from the Shore, the Turnpike came up frequently as trouble, especially with all the trucks on the road.
RT 22 in the Springfield/Union/Hillside area often comes up. People say it's a real struggle to merge onto, with some questioning, 'Who thought throwing jughandles in the middle of the highway was a good idea?'
Route 4 and Rt 17 in Paramus were also mentioned, with people highlighting the lack of acceleration lanes.
In Woodbridge, 1-9 stood out, with comments about the short merge lanes being a major problem.
One person described RT 3 and RT 4 as a "death trap."
Down in South Jersey, the AC Expressway, RT 72, 70, and 295 all got tagged as 'crazy' stretches.
Route 9 in Lakewood is also mentioned over and over as a beast of a drive.
In Wayne, 46/23/80 takes the crown for being called the worst of the worst by many.
Down in South Jersey, the GSP is also a tough spot for many.
Many of us seem to agree that RT 22 is the most challenging. (See below for the most dangerous roads in New Jersey.)
It looks like, no matter where you're headed this Thanksgiving, there's a crazy road story waiting to be shared.
The Absolute Worst Roads in Monmouth and Ocean Counties
Jersey Shore residents list their least favorite roads in Monmouth and Ocean Counties.
Gallery Credit: Lou Russo
The 25 Most Dangerous Roads in New Jersey
Gallery Credit: Matt Ryan