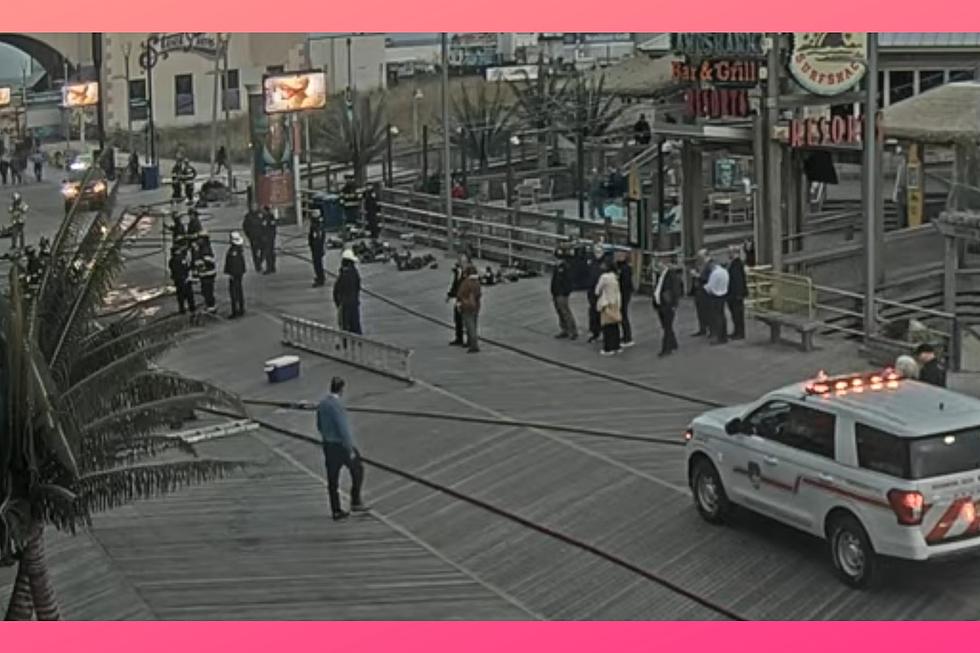 Firefighters Battle Blaze on Atlantic City, NJ, Boardwalk Near Resorts
The scene on the Atlantic City Boardwalk in front of Resorts at 4:25 PM - Photo: YouTube user Resorts Casino Hotel
UPDATE - WEDNESDAY EVENING:
The Atlantic City Fire Department has issued the following press release:
At approximately 3:48 this afternoon, the Atlantic City Fire Department responded to a two-alarm fire on the Atlantic City Boardwalk outside Resorts Casino Hotel. The fire spread to the building's exterior wall and part of the sign above the Boardwalk entrance. Minimal smoke extended into the building, forcing brief evacuations of the businesses located near the building's Boardwalk entrance. The casino floor remained open. The fire was placed under control at approximately 4:30 PM. There are no injuries reported at this time. The cause of the fire has not yet been determined.
Our original report continues below.
---
Firefighters are on the scene of a blaze on the Atlantic City Boardwalk in front of Resorts Casino Hotel.
Smoke was first spotted just before 4:00 Wednesday afternoon on a live webcam that is outside of Resorts.
For several minutes, thick, black smoke and flames were seen billowing from near the boardwalk entrance to the casino.
A number of firefighters and Atlantic City police officers quickly responded to tackle the fire.
WPVI-TV reported the flames began underneath the boardwalk and spread upward into the casino.
Video from WPVI-TV
Live camera at Resorts
Other Atlantic City Boardwalk fires this year
A walk around the closed Atlantic Club Casino in Atlantic City
The Atlantic Club closed in January 2014 and not much has happened there since.
Gallery Credit: Chris Coleman