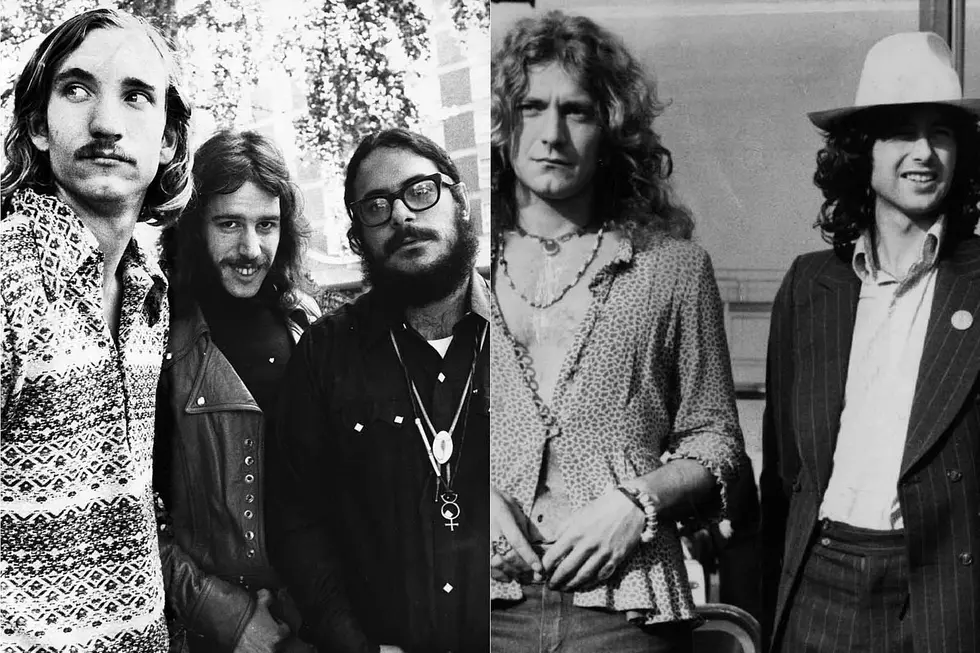 James Gang's Jimmy Fox Remembers Opening for Led Zeppelin on Day of Moon Landing
Chris Walter / Hulton Archive, Getty Images
On July 20, 1969, the same day Apollo 11 became the first spacecraft to land humans on the Moon, the James Gang opened for Led Zeppelin at the Musicarnival in the Cleveland suburb of Warrensville Heights.
For drummer Jimmy Fox, the significance of the two events happening at the same time wasn't lost on him. "It was a monumental day," he tells UCR. "'Hey man, they're landing on the goddamn Moon and we're playing with Led Zeppelin!' It was big, big stuff for us. It's probably a watershed day."
The James Gang had met half of Led Zeppelin a year earlier, when they played on a bill with the Yardbirds, which included Jimmy Page, and John Paul Jones, who was in another of the show's openers, John Paul Jones and the American Navy. But hearing Led Zeppelin, Fox remembers, was "overwhelming. They were so strong and powerful and so inventive."
Even though the James Gang had fallen in love with Led Zeppelin's debut album, what impressed them most that day was how they were able to duplicate that sound in concert.
"It was a miracle," Fox says. "I was already building a healthy skepticism for artists' ability to recreate what they did in the studio on a stage, and there it was. Every note accounted for, even though it was not a note-for-note performance. It left room for improvisation and all of that great stuff. But it was the absolute equivalent of the album in performance and also in sound. I mean, they had it. Those guys made those sounds and they were there."
Fox notes that he thinks "it's fair to say that we never heard anything quite like that before. And to hear it performed live with the same impact as the album was a major deal for us. It was like, 'God, we didn't know you could do that!'"
The only downside of the evening, he recalls, was that the James Gang weren't invited to hang out with Led Zeppelin backstage, even though they knew Page and Jones. Still, he says, guitarist Joe Walsh dropped in to say "a quick hello" to them.
Led Zeppelin Albums Ranked