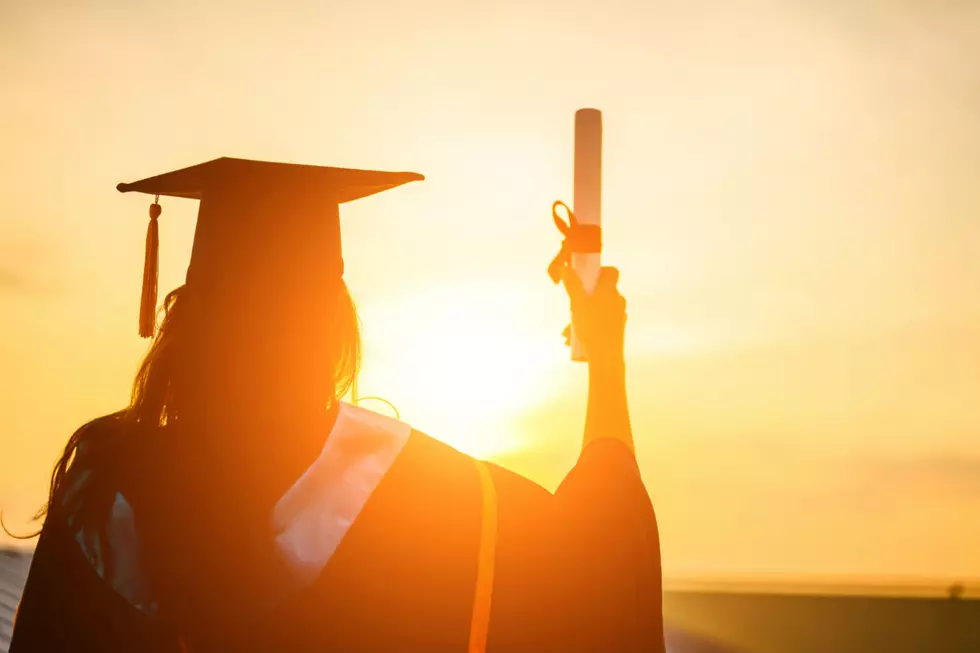 New Jersey Mom Gives Daughter The Most Touching, Creative Graduation Gift
(Getty Stock)
Congratulations to all of the graduates who have been celebrating these past few months!
No matter what level, it is a huge accomplishment and something to be proud of.
One New Jersey mom, however, got a bit creative with how she celebrated her daughter's huge accomplishment.
Who knows, this could give you some ideas for when your kids graduate.
Her name is Kendra B. and she is from Camden.
According to 6abc.com, her daughter, Kristine Smalls, recently received her doctorate in psychology from Philadelphia College of Osteopathic Medicine. She has known she wanted to be a doctor since she was 5 years old and SHE DID IT!
A huge congrats to Kristine because wow, what an accomplishment.
To celebrate, Kendra rented a billboard so all of Camden will know of her daughter's success story.
The billboard includes her photo and says, "Let me re-introduce myself...Dr. Kristine S. Smalls."
At the bottom, it states, "Look what good came out of Camden."
The price tag is less than I would have personally predicted. It cost $1,250 for the entire month.
While Kendra's main goal was to celebrate her daughter, she also wanted to highlight that talented and skillful individuals who come from Camden.
"We once heard that nothing good comes out of the city of Camden, and we just wanted to let them know this is something good that comes out of the city of Camden," said Kendra according to 6abc.com. "The kids there don't really know what's outside of Camden. Seeing somebody on a billboard becoming a doctor, it is possible."
But there is something I need you to do with this story.
Kendra and Kristine want Beyoncé to see this billboard because she has been an advocate for women being capable of anything we set our minds to.
Can you click on the Tweet I embedded above and tag Beyoncé for me?
The more times she tagged, the more likely she will finally see it!
Another congratulations to Kristine!
I think I might want a billboard for my next birthday!
30 Special and Unique New Jersey Towns You Must Visit
New Jersey Towns With The Weirdest Names, Part 1
A through H. Did we miss any? E-mail JB@Townsquaremedia.com