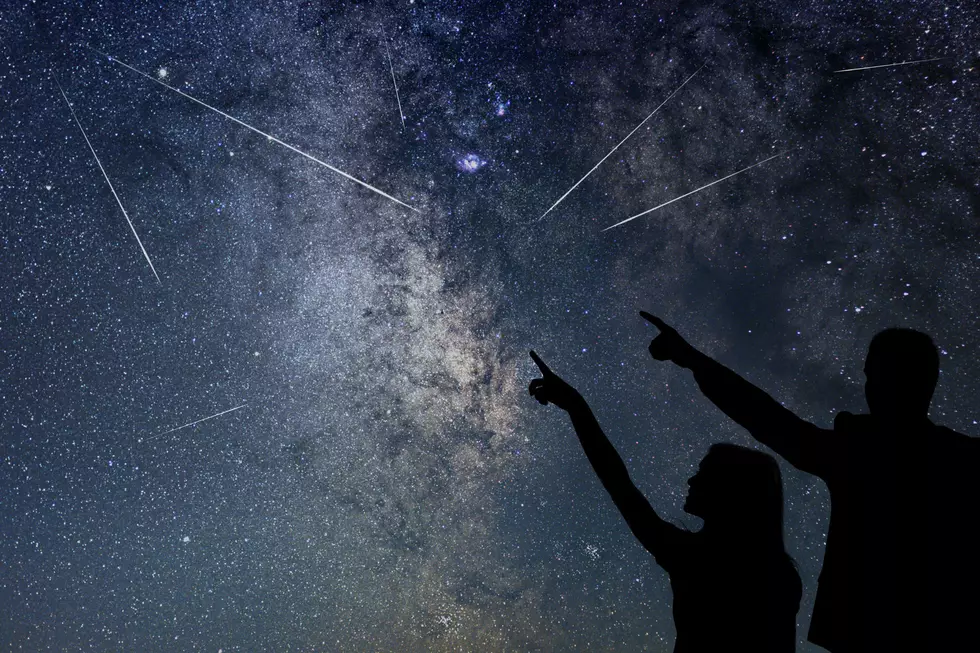 Look Up This Sunday for the Last and Best Meteor Shower of the Year
Thinkstock
This is THE ONE for all you stargazers to get excited over.
Enter your number to get our free mobile app
Sunday, December 20th into Monday, December 21st, you're in for the most fabulous meteor shower 2020 has to offer. Honestly, it's not like 2020 inspire too much joy, so something this epic is a welcomed change compared to the rest of the events this year had in store for us. 6ABC.com reports that the shower we are expecting this weekend is referred to as the Geminid meteor shower.
The reason why THIS is the meteor shower you don't want to miss is because you're almost guaranteed to see some pretty awesome sights if you keep your eyes on the sky. What makes it different from the rest? The frequency of the meteor flights. According to 6abc.com, the Geminid meteor shower is the most active one of the year, meaning more meteors fly across the heavens in any given hour than during any other meteor shower of the year.
You'll only be able to appreciate this particular meteor shower fully if you make sure you're able to view it the way it's meant to be seen. For example, if you try to look out your window, you may not get the full effect. You need to make sure you head out to somewhere that isn't too populated. Too many lights will translate into a pretty boring show.
What's really awesome about this meteor shower specifically is that it will be possible to view it during the early hours of the evening. So, that means that anybody with little ones at home may still have the chance to see it.
The Cheapest House in Atlantic County