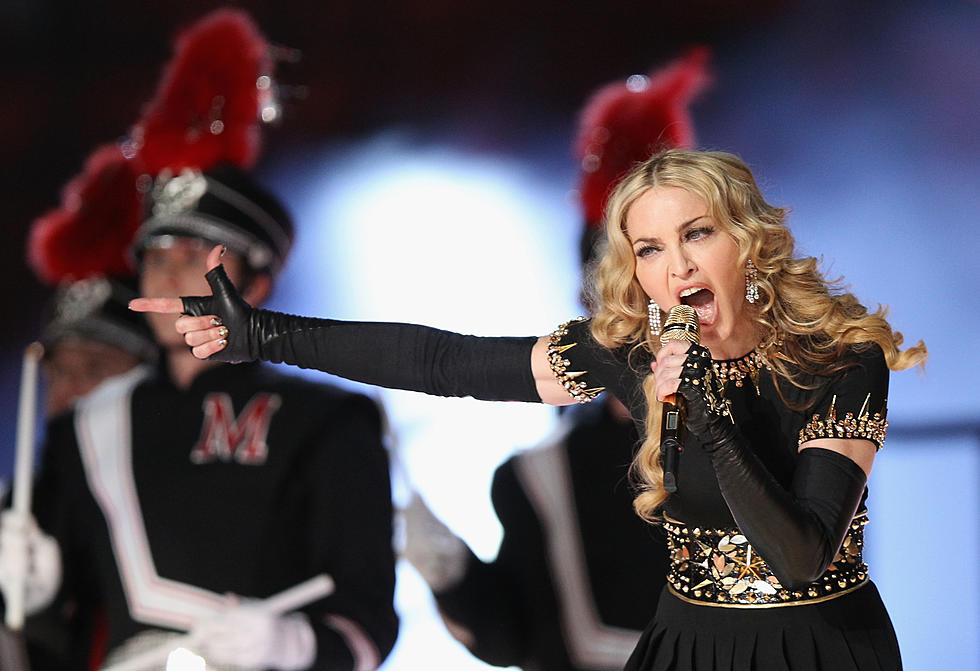 Madonna Bringing Her 'Celebration Tour' to Philadelphia in 2023
Getty Images
Madonna is returning to Philly later this year.
A night with Madonna and her music catalog? Count me in!
In 1983, Madonna broke the world wide open with her self-titled debut album, changing changed the landscape of pop music and videos on MTV forever. That year, in an appearance on American Bandstand, she told Dick Clark she wanted to rule the world. Mission: Accomplished.
In the 40 years since, Madonna's made countless records and racked up hit after hit. Now she's heading out on her 'Celebration Tour', what fans hope will be a trek full of her most legendary tunes.
Madonna's 'Celebration Tour' wills top at Wells Fargo Center in Philly on December 20th.
Tickets go on sale Friday, March 31st at 12 p.m. through Wells Fargo Center Box Office.
A presale with an opportunity for you to buy your tickets early happens Thursday, March 30th from 10 a.m. to 6 p.m. when you use password OPENER.
All the Upcoming Camden Waterfront Concerts You Can't Miss
The 2023 concert calendar for Freedom Mortgage Pavilion along Camden Waterfront area is FULL of superstars (with plenty more to come). Check out who's coming into town this spring and summer.
The 16 Best Songs Ever Written/Produced by Pleasantville's Rodney Jerkins
Songwriter and Superproducer Rodney Jerkins is not only a Pleasantville, NJ native. He's a multiple Grammy award winner who's sold millions of albums. We're ranking the 16 best songs Jerkins ever had a hand in creating.