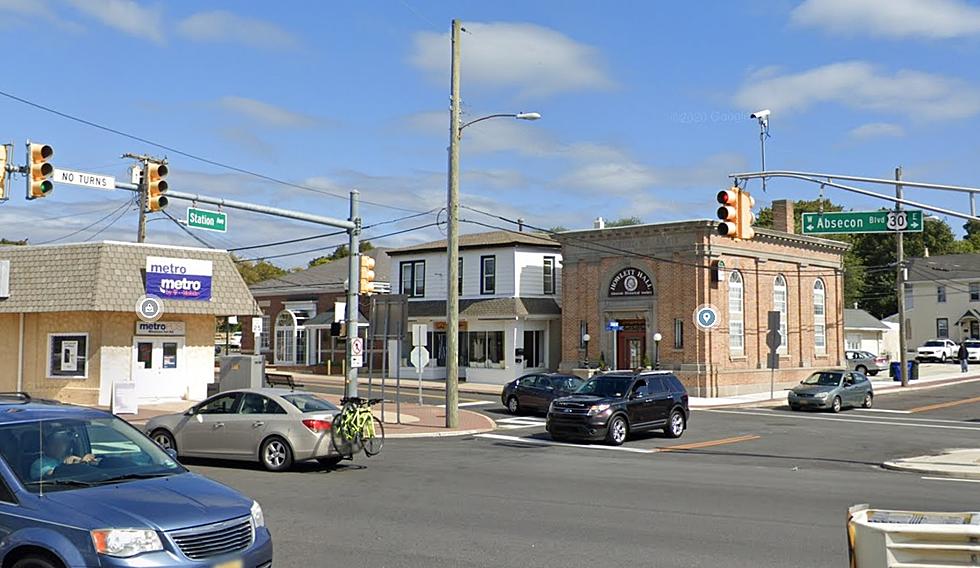 Massachusetts Man Killed Crossing the White Horse Pike in Absecon
The White Horse Pike (US Route 30) at Station Avenue in Absecon NJ - Photo: Google Maps
Cops say a man from New England was killed while he attempted to cross the White Horse Pike over the weekend.
The Absecon Police Department says their officers were called to the intersection of the White Horse Pike and Station Avenue on Sunday for the report of a pedestrian-motor vehicle crash.
An investigation revealed 46-year-old Dipesh Patel of Galloway was driving a GMC Envoy westbound on Route 30 when he struck 58-year-old Christopher Burtt of Massachusetts as he was attempting to cross the highway.
According to police, "the investigation is on-going, however, preliminarily it is believed the pedestrian crossed against the traffic signal."
Authorities say the White Horse Pike was closed for four hours while police cleared the scene and conducted their investigation.
Any witnesses to the crash are asked to contact the Absecon Police Department's Traffic Safety Unit at (609) 641-0667 X858.
8 sharks you may find off New Jersey's coast
Seven boardwalk games and how they can be stacked against you