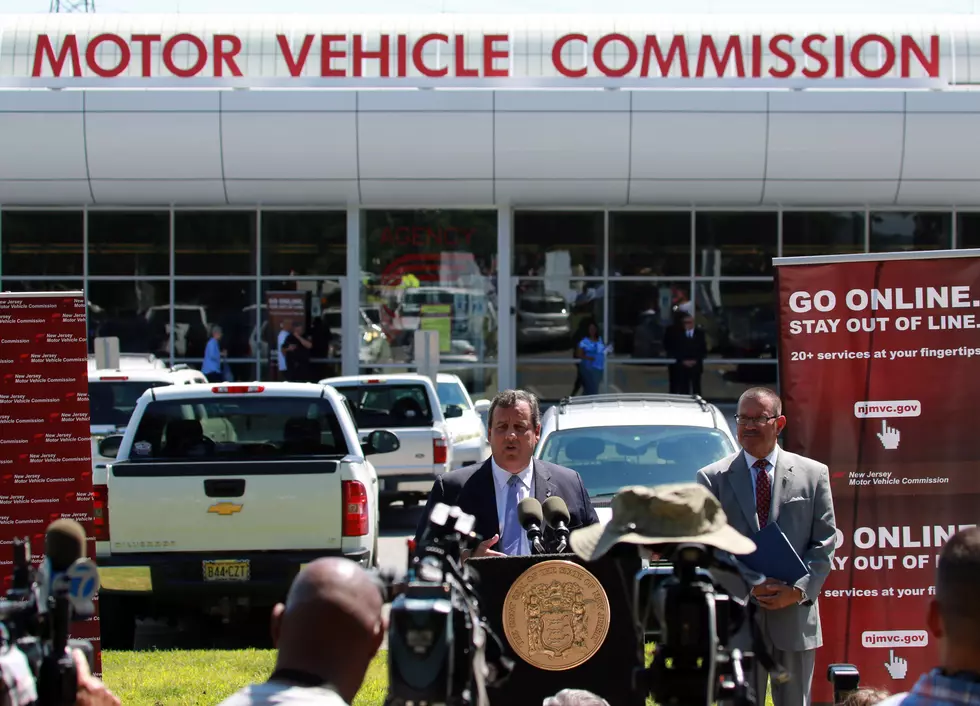 The MVC Brought Back Their Online Convenience Fees
Gov. Chris Christie and MVC Chief Administrator Ray Martinez announce changes to enhance customer experiences at MVC agencies while in Randolph. (Governor's Office/Tim Larsen)
I never did thank Chris Christie back in 2016 when he got rid of that pesky "convenience fee" for online transactions done through the Motor Vehicle Commission.
And now it looks like it doesn't matter because that additional charge is back and has been showing up for people since Spring.
"We began charging the online fee effective April 24 after the suspension of the credit card convenience fees expired," said Jim Hooker, an MVC spokesman. "The convenience fee is charged by the credit-card processing service, not by the State of New Jersey."
Now the MVC did claim that having no additional registration fee did not result in people taking advantage of it as much as they could have but I don't think that is the point....like at all.
"During the 18-month trial period, in which the fees were suspended (and paid by MVC), there was zero increase in usage on online services," Hooker said. "Therefore, when the suspension expired, (MVC) Chief Administrator (Sue) Fulton declined to renew."
Don't nickel and dime us. Please. This state is expensive enough as it is. And to do it sneakily makes it 10X worse in my book.
Take a look at the original article at NJ.com.