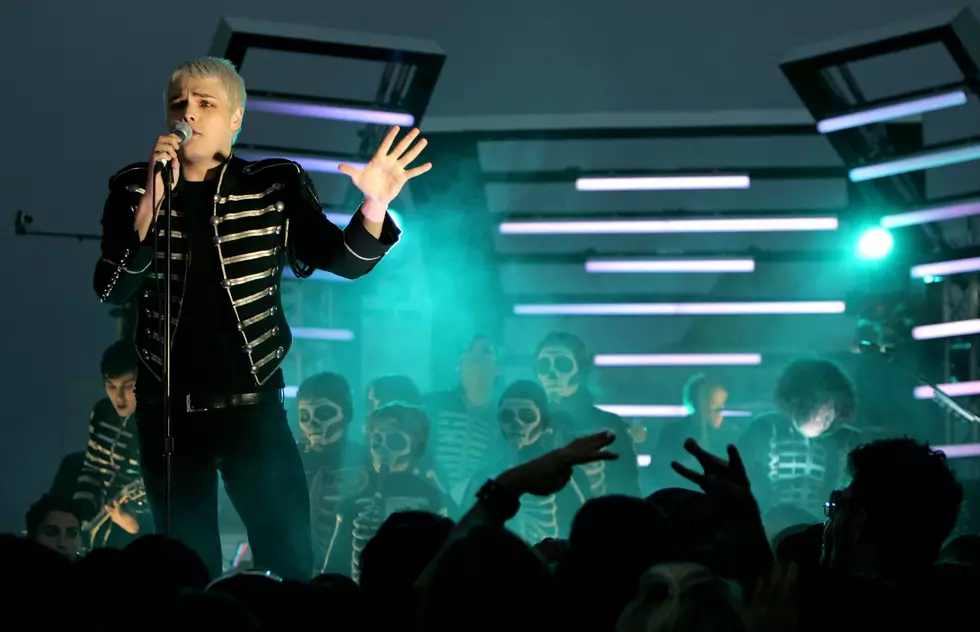 My Chemical Romance laser show coming to Liberty Science Center
Getty Images
Liberty Science Center has been taking its After Dark events to another level with musical laser shows.
From Taylor Swift to Bad Bunny, you can buy tickets to see and hear your favorite artist's songs synced up to a laser show.
The latest group they will feature is Jersey's own My Chemical Romance.
My Chem has become one of the biggest "emo" bands of all time.
After a hiatus, they reunited in 2019 and announced a huge American tour, but it was quickly postponed due to the pandemic.
With the release of a new song, they were finally able to play these shows in the Fall of 2022 with one of the biggest turnouts the band has ever seen.
My Chemical Romance is a brother band from Newark, NJ, and rose to fame with their album "Three Cheers for Sweet Revenge" (2004) followed by "The Black Parade" (2006).
If you're a fan, you can buy tickets to the laser show on Feb. 2 at the Liberty Science Center HERE.
The post above reflects the thoughts and observations of New Jersey 101.5's Morning Show Producer Kristen. Any opinions expressed are her own.
Questions, corrections, or comments? Send Producer Kristen an email at kristen.accardi@townsquaremedia.com or follow her on Instagram.
Bands That Broke Up in 2022
Sadly, these bands either announced a breakup, went on indefinite hiatus or broke up entirely in 2022.
Rock and Roll Hall of Fame 2022 Induction Ceremony's Best Photos
Photos from the 2022 Rock and Roll Hall of Fame Induction Ceremony.