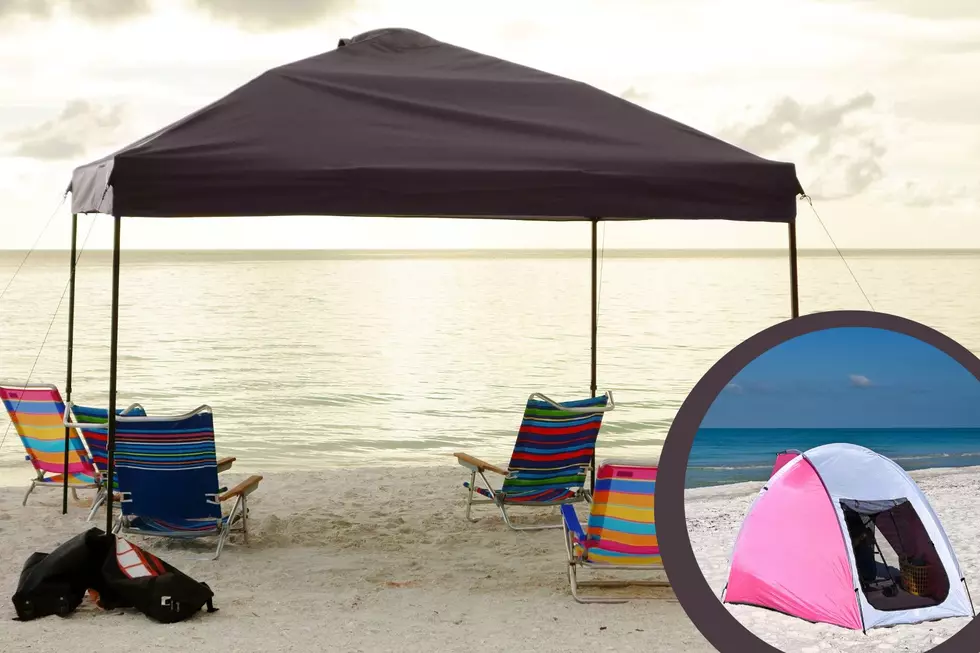 New Jersey's Beaches Feeling More Crowded? 2 Words: Beach Tents
Canva
If you're looking to spend your summer somewhere you can escape hustle and bustle, I can guarantee you the Jersey Shore and South Jersey's beaches are NOT for you.
During the wintertime, the beach towns are lovely. There's nothing that compares to taking a walk on the beach on a cool fall evening with the entire place for yourself. THAT is where you need to be when you feel the need to take some alone time.
The best way to explain New Jersey's beaches to someone that's never experienced them is, in a word, crowded. Honestly, saying the beaches here in the Garden State are crowded might actually be a gross understatement in recent years. Depending on which shore town you go to, people pack onto the sand like canned sardines.
After spending the afternoon at a beach in Atlantic County last weekend, I did realize something that I hadn't ever thought of before. Maybe, it's not that the beaches are more crowded than ever before. Maybe, it's what we bring with us to the beach. It seems like, with each passing year, we all bring more and more with us to go plop our butts in the sand for the day.
Think about it: we bring a cooler for drinks, a cooler for cold food, maybe even a different bag for snacks. On top of that, we have the kids' beach toys, the boogie boards, the skim boards, the bags with the towels in them, the bag with the beach blanket, the beach umbrella, etc. Truthfully, the list goes on and on these days.
Then, I realized that I had NEVER seen as many of these specific beach accessories in use before than I had that day. EVERYBODY is using beach canopies now. Beach umbrellas are slowly becoming a thing of the past. Now, if you have a big family, a beach umbrella could be a lifesaver because it eliminates the need to bring two umbrellas. But, for people coming to the beach with only two in the party, is a giant beach canopy or beach tent necessary? First of all, they take up SO MUCH MORE space! Secondly, there's so much unused shade provided to smaller parties in addition to the space they take up for no reason that they really could be why it feels like the beaches are packed fuller than ever!
I'm just going to go ahead and say it. If you're going to the beach just you and one other person for the day, leave the tent/canopy at home. Is a beach umbrella really that bad? Other than it potentially blowing away on a really windy day, probably not. At least it doesn't take up that much room!
South Jersey Beaches Ranked From Worst To Best
A new article currently ranked all NJ beaches, but we're focusing on where each South Jersey beach falls on the scale.
How To Stay Safe in Extreme Heat in New Jersey
It's going to be a hot couple of days in New Jersey, so let's take a look at a couple of safety tips to stay safe during a heat wave.
According to
NSW Health
, there are several ways to make sure that you and your neighbors don't let the heat get to you!
10 Things a True New Jerseyan Would Never Do
No one from NJ would be caught dead doing any of these things.