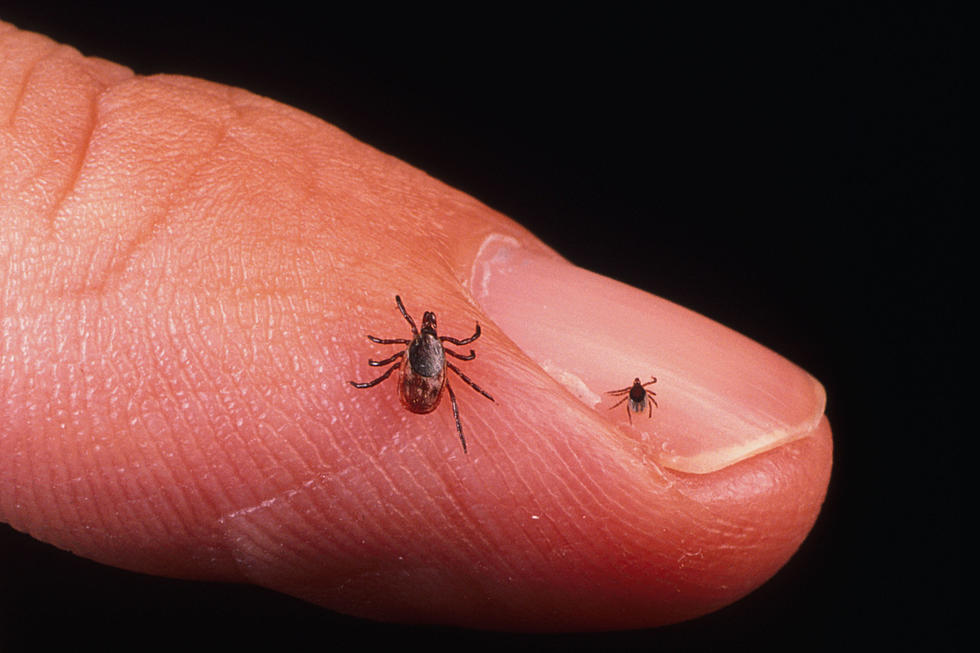 New Jersey counties with the most cases of Lyme disease
Photo By Getty Images
It's tick season again and I found out the hard way on Sunday. We took a brief walk in the woods adjacent to our backyard after an Easter egg hunt with the kids. Five minutes among the pines in the early afternoon is all it took.
By 8 o'clock I felt an itch around my waistline. It was the familiar itch that accompanies when a tick has latched onto the body. Sure enough there it was.
With a quick scrape, he was off. I found another one after immediately hopping into a hot bath.
By my calculations, it's about the 150th time I've been bitten by a tick. Living on the edge of the woods with a heavy deer population is the reason why. Where there are large deer and mice populations there are lots of ticks.
Fortunately, typically after one application of a granular insecticide available at our local hardware store, the ticks stay off the lawn for most of the summer.
Where there is an abundance of deer is where you usually find a high number of cases of Lyme disease. I've been lucky enough to avoid Lyme disease so far and try to remove the ticks right away. That doesn't stop the bite from producing an itchy welt that can last up to over a month.
The New Jersey counties with the highest number of Lyme cases per 100,000 population are loaded with deer. Warren County tops the list, followed by Hunterdon and Sussex.
With a relatively mild winter this year, we could see a large number of tick bites and possible cases of Lyme disease. If you're concerned about ticks this year, there are ways to protect yourself. 👈
I had my warning on Sunday so I'm passing on the warning to you.
You can treat your property yourself or call in the professionals. Some people might be more confident having an experienced licensed professional deal with the issue.
Thanks to the warmer-than-usual winter we've just had, be on the lookout for these creepy crawlers and do what you can to protect yourself.
Opinions expressed in the post above are those of New Jersey 101.5 talk show host Dennis Malloy only.
LOOK: Here is the richest town in each state
Just saying the names of these towns immediately conjures up images of grand mansions, luxury cars, and ritzy restaurants. Read on to see which town in your home state took the title of the richest location and which place had the highest median income in the country. Who knows—your hometown might even be on this list.
You can now listen to Dennis & Judi — On Demand! Hear New Jersey's favorite best friends anytime, anywhere and any day of the week. Download the Dennis & Judi show wherever you get podcasts, on our free app, or listen right now.
Click here to contact an editor about feedback or a correction for this story.
Most affordable places to live in New Jersey
SmartAsset released a study analyzing the
most affordable places to live in New Jersey
. The eighth annual study weighed several factors, including taxes, homeowners' insurance, and home costs relative to the local median income.