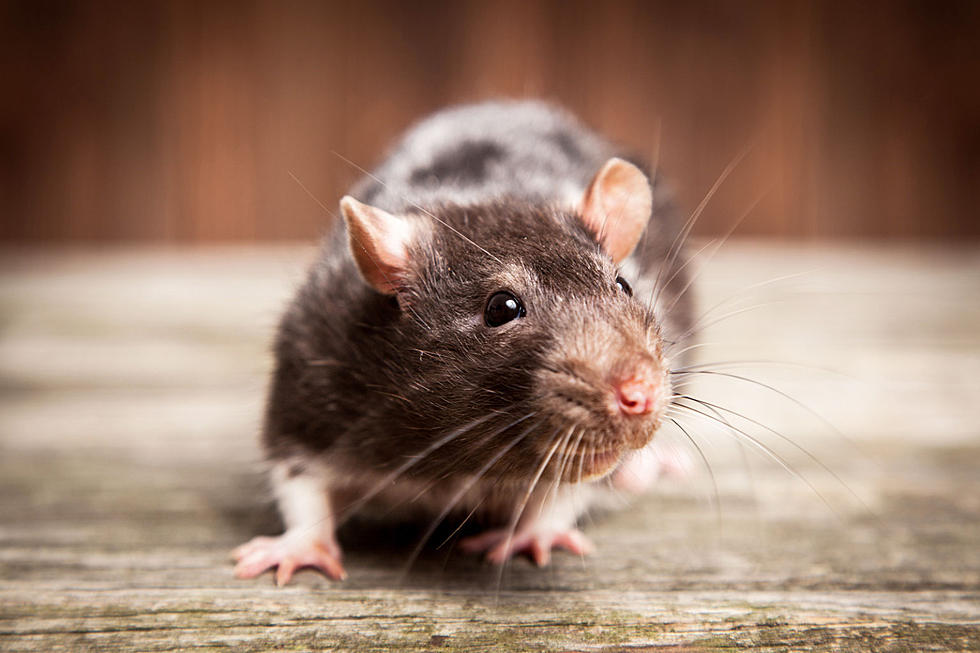 New Jersey is surrounded by rats
Adobe Stock
Our state has its share of dirty cities. Places with urban decay and overcrowded neighborhoods.
The one thing the Garden State can be proud of is that we don't have a proliferation of rats. At least not to the degree that many other cities in the Northeast seem to have. Places like Albany, Buffalo and Syracuse, New York make the top 50 U.S. cities with a rat problem.
But the big culprits for cities overrun with rats are all around us. Washington, D.C., New York City, Philadelphia, and Baltimore all rank in the top 10 on the list of cities in America with a rat problem.
The top 50 cities for rats in America just came out and thankfully no New Jersey city is on the list. Apparently, our neighbors to the north south and west do.
I remember visiting my cousin in Washington, D.C., about six years ago. He lived in an "up-and-coming" neighborhood in D.C. not too far from the Washington Monument and all of the other touristy places in town. When we walked back to his house, we went through what looked like a really nice park.
As we walked through, right around dusk, I noticed something moving out of the corner of my eye. I asked him if he saw the same thing. He said, "Yeah there are rats in this park and in our neighborhood it's a bit of a problem."
It was a really hot and muggy day, and I was tired from the long walk, but I remember picking up my pace without a problem. Rats have been around from the beginning of time and I'm sure there are places in New Jersey where they have to deal with them.
Luckily none of our cities are near the top of the list. Of all the things you might want to complain about a New Jersey, thankfully, rats are not near the top of the list. Unless you're talking about the state house in Trenton, where they are embedded and infested forever.
LOOK: Here are the states where you are most likely to hit an animal
Hitting an animal while driving is a frightening experience, and this list ranks all 50 states in order of the likelihood of such incidents happening, in addition to providing tips on how to avoid them.
30 Hilarious Minor League Baseball Teams That Sound Fake, But Are Actually Real
We went through every Major League Baseball team's Minor League affiliate list to find the most hilariously creative team names and the ballpark promotions they present to their fans. From biscuits to Mullet Thursdays, here are 30 of the best Minor League Baseball team names and ballpark promotions.
Opinions expressed in the post above are those of New Jersey 101.5 talk show host Dennis Malloy only.
You can now listen to Dennis & Judi — On Demand! Hear New Jersey's favorite best friends anytime, anywhere and any day of the week. Download the Dennis & Judi show wherever you get podcasts, on our free app, or listen right now.