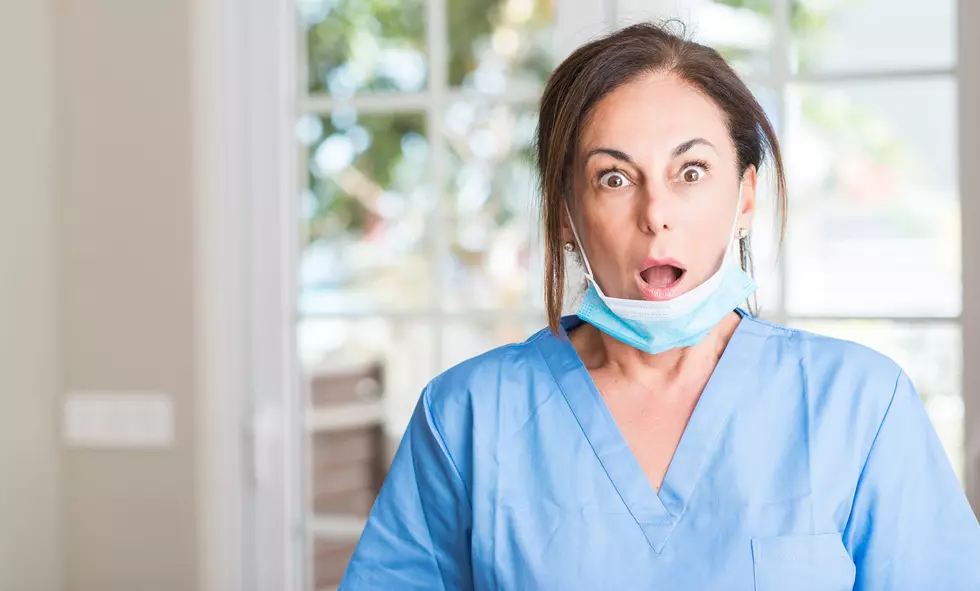 New Jersey porn scam warning — are you next?
AaronAmat GettyImages
🔞 More and more NJ residents are getting porn-expose "shock" emails
🔞 Threat actors claim they've taken over your computer system and will embarrass you
🔞 They demand a payoff, sometimes in bitcoin to keep your browser history secret
---
It's happening to more and more New Jersey residents.
As you sip your first cup of coffee in the morning and check your emails, you open one from an unknown party that states "I have to share bad news with you. A few months ago I gained access to your devices, which you use for internet browsing. After that, I have started tracking your internet activities."
The email goes on to say a "Cobalt Strike Beacon" has been installed on all of your devices used online, and all of your data, contacts, photos, videos, documents and files, including web browsing history have been downloaded to a secret server.
We know about your porn site visits
You are then informed that the individual reaching out to you has discovered your interest in adult pornographic websites and "if you have doubts, I can make a few clicks of my mouse, and all your videos will be shared with your friends, colleagues, and relatives. Considering the specificity of the videos you like to watch (you perfectly know what I mean), it will cause a real catastrophe for you."
Your new online friend demands 2.2 Bitcoin (with a current value of about $51,000) be sent to a Bitcoin wallet address, and "once the transfer is received, I will delete all this dirty stuff right away. After that, we will forget about each other. I also promise to deactivate and delete all the harmful software from your devices. Trust me. I keep my word. Don't be mad at me, everyone has their own work."
Krista Valenzuela, bureau chief of the cyber threat outreach and partnership bureau within the New Jersey Cybersecurity and Communications Integration Cell, said if you get this email or one similar to it, don't panic.
Most of these claims are bogus
"In most cases, these claims are entirely false," Valenzuela said. "They're just trying to scare someone enough that they're willing to pay, and to do that they may even include an individual's password within the email."
She noted someone's password may have been accessed from a previous public data breach, and many times the password may have already been changed, but people who get this kind of email may be spooked by the threat actor having knowledge of the original password, and duped into paying what's demanded.
I've taken over your system
Valenzuela said it is possible for a bad actor to install malware that could give them total control of your PC "but this would take technical expertise of a vulnerable system and likely some interactions from that victim."
Valenzuela said in the vast majority of cases, "particularly if they don't provide you any kind of proof that the threat is credible at all, it's likely fake and they're just trying to manipulate you."
Why demand cryptocurrency?
Valenzuela said Bitcoin is the most commonly used cryptocurrency so it's easier for someone to buy some — "and it's difficult to trace but not impossible."
She said it's important to keep in mind that "scammers will try any method or twist to make their efforts more successful, threatening to embarrass you to your friends, your contacts, your family is a pretty effective lure."
David Matthau is a reporter for New Jersey 101.5. You can reach him at david.matthau@townsquaremedia.com
Click here to contact an editor about feedback or a correction for this story.
LOOK: See how much gasoline cost the year you started driving
To find out more about how has the price of gas changed throughout the years, Stacker ran the numbers on the cost of a gallon of gasoline for each of the last 84 years. Using
data from the Bureau of Labor Statistics
(released in April 2020), we analyzed the average price for a gallon of unleaded regular gasoline from 1976 to 2020 along with the Consumer Price Index (CPI) for unleaded regular gasoline from 1937 to 1976, including the absolute and inflation-adjusted prices for each year.
Read on to explore the cost of gas over time and rediscover just how much a gallon was when you first started driving.
Bands That Broke Up in 2022
Sadly, these bands either announced a breakup, went on indefinite hiatus or broke up entirely in 2022.
13 Musicians Who've Served in the US Military