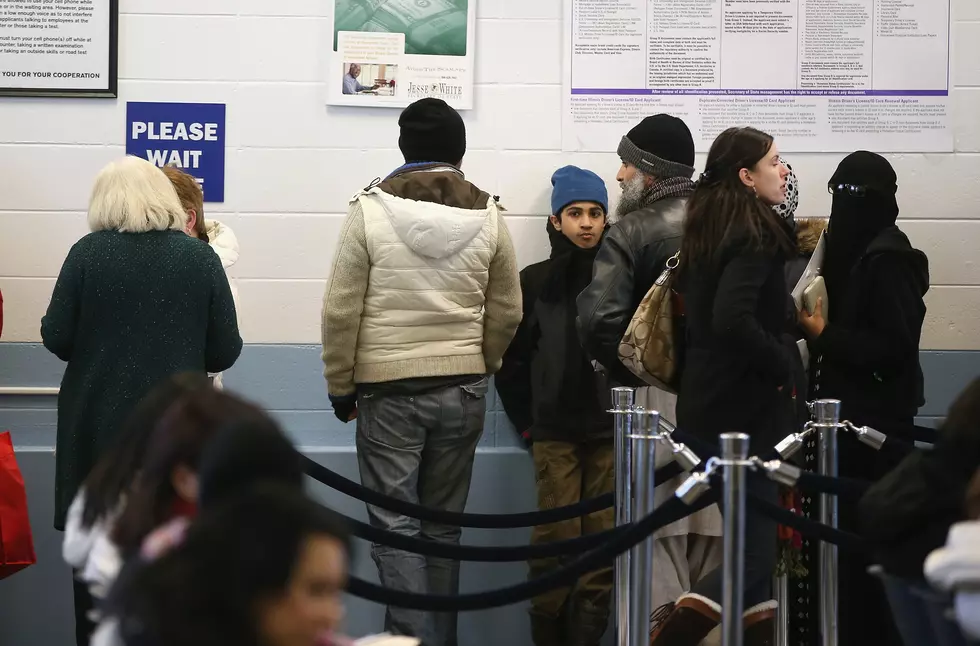 New report finds Latinas in NJ are severely underpaid and struggling
Getty Images
◼ New Rutgers study finds Latinas in New Jersey are barely scraping by
◼ Many struggle with childcare, language and transportation issues
◼ The report recommends expanding services for them across the state
---
A new study finds many Latinas in New Jersey are among the lowest-paid workers in the state.
The report by the Rutgers Center for Women and Work, in partnership with the Latino Action Network Foundation, reveals many Latinas are struggling with low wages, non-existent benefits, no access to childcare and almost no time or money to do anything but work and care for their families.
Glenda Gracia-Rivera, a researcher in the Rutgers Center for Women and Work said most of the women interviewed were in "lower wage occupations, we're really looking at cleaning and maintenance jobs, some retail, some health care work, a good deal of them were home health aides."
She said the result is many of them must have "multiple adults living in the household to be able to cover basic expenses, some of them had to use credit cards or other means to finish out the month, paying bills."
Can't afford to stay home sick
At the same time she noted, "it means many of them are going to work even if they're sick because they don't want to miss out on a day, they don't really have access to paid leave."
The report finds Jersey ranks near the bottom of all states (49th) on pay equity for Latinas, with only California faring worse. Latinas in the Garden State earn, on average, 45 cents for every dollar a non-Hispanic white man earns, which totals just $27,000 to $30,000 per year.
Major challenges
During interviews conducted at Hispanic Women's Resource Centers in Asbury Park, Camden, Dover and Newark, Latina women said limited English proficiency (46%), lack of childcare access (30%), immigration status (14%), transportation issues (13%), and racism/discrimination (13%) were the 5 biggest obstacles to finding a better-paying job.
Many said learning English was their top personal goal, and some also expressed hope of owning a home, advancing their education, finding a stable career and attaining legal status .
Gracia-Rivera said with more state funding "we would be able to establish more of these resource centers in underserved communities across the state, because we know they are providing extremely valuable services."
She added providing more financial support for Latinas will help them become more productive members of society, and that will offer multiple benefits to the state.
David Matthau is a reporter for New Jersey 101.5. You can reach him at david.matthau@townsquaremedia.com
Click here to contact an editor about feedback or a correction for this story.
How much your school district gets under Murphy's proposed 2024 budget
Gov. Phil Murphy's porposed 2024 budget includes $1 billion in new spending for school funding including pre-K funding, pension and benefits, and an additional $832 million in K-12 aid, which is listed below by county and district.
The most Irish towns in New Jersey
Using most recent five-year data from the U.S. Census American Community Survey, we plotted the municipalities in New Jersey with the highest percentage of residents claiming Irish descent. Take a look!
Up or down? Average property tax changes in NJ in 2022
Below are the average property tax bills for every municipality in New Jersey last year.
The towns are listed from the biggest cut in the average bill to the highest increase. On the county maps, the deeper red color means a higher increase above 2% whereas the darker green signifies a smaller increase or a reduction.
Each listing also shows how the average tax bill is split among the county, school and municipal governments.