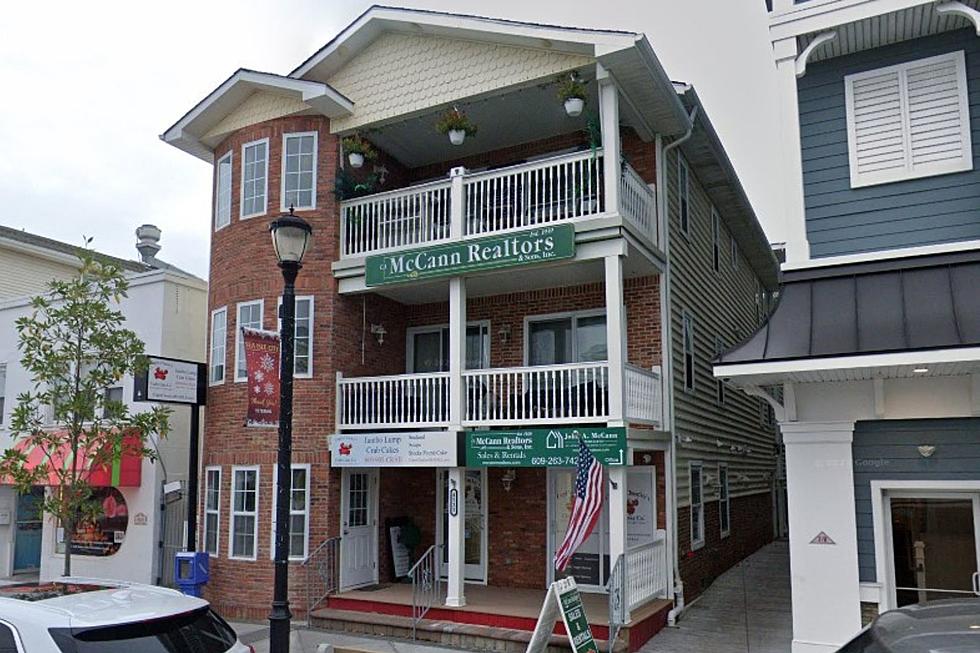 New Seafood Market Grand Opening in Sea Isle City, NJ on Saturday
Google Maps
The name Capt'n Chucky's is one of the biggest names in the Tri-State Region in Seafood with 18 locations in the New Jersey, Pennsylvania, and Delaware area; Thanks to one of the most famous families in town, Sea Isle City is debuting the newest location on Landis Avenue and the Grand Opening is this Saturday.
The McCann Family has been synonymous with Sea Isle City for 50-plus years and John McCann is the reason why the latest Capt'n Chucky's location is opening in the popular Jersey Shore town. Located on Landis Avenue between 42nd Street and JFK Boulevard, the C.A. McCann & Sons Inc. Realtors is the location where the new Seafood Market is located. When I spoke with John McCann, I asked him about how all this came together:
"As part of my real estate practice, I work with many investors and developers on various projects. Last year I was working with a developer on a bay front project in Sea Isle and he came into my office to sign some documents. At that time, we operated a retail store that carried beach items, and apparel, (etc.) in the front of our building with my real estate office is located in the rear. When the developer saw the store, he said to me 'I am one of the owners of Cap't'n Chucky's and I think this would be a great location for one....' and he went on to tell me a little about the business. That night, I talked to my family about it (then) a couple of weeks later we sat down with the company's owners and the rest is history."
History is a big part of this new venture which brings together two famous family-owned businesses. While the family-owned Capt'n Chuckies has become a name brand in the Tri-State Region over the last decade, the McCann Family is also a "Brand Name" in Sea Isle City, and the Grand Opening this Saturday is another chapter in this families history:
"Sea Isle is part of my family's DNA; We (vacationed) to Sea Isle City my entire life and moved here when I was a kid in 1970. My mom and dad (originally) started in the real estate business in 1939 in Glenside, PA; In the Philadelphia area, they also owned 73 rental properties in Fishtown. So my dad, Chuck, and my mother, Mary Ellen, who were always entrepreneurs ready for the next opportunity, eventually relocated the family and real estate business to Sea Isle City. Over the decades, McCann Realtors established itself into the business it is today. To me, Capt'n Chucky's is an extension of that entrepreneurial spirit begun by my parents. In addition to McCann Realtors, I also have a real estate appraisal business and a property management company. So, while it is a different kind of business and a new venture for us, we see Capt'n Chucky's as our next, exciting adventure."
Capt'n Chucky's is also part of the evolution of Sea Isle City's downtown which had a much different look just 20 years ago when the block between JFK Boulevard and 42nd Street of Landis Avenue featured a small-town feel to the aesthetic. Locals and Vacationers over the age of 30 years old will remember the Trading Post Hardware Store and Kramer's Drugs Pharmacy on this bay-facing block. Over the last 20 years, Sea Isle City has undergone a makeover with upgrades to the recreation areas and promenade along with businesses changing in the downtown. John McCann has seen 50+ years of Sea Isle's evolution firsthand and says that one thing never changes about his town:
"Over the years, I've seen many changes to Sea Isle (City). It is a town that is constantly evolving; But while many of the buildings and businesses have changed, the one thing that has remained constant is the people. As a group, the property owners and longtime visitors to our community are some of the most kind and friendly people I have ever met. They have always been very welcoming. To me, Capt'n Chucky's should be and is a reflection of that Sea Isle Spirit. Not only is it a place to find good, quality food for your family, it is (also) a place where you will always be greeted with a smile and a warm welcome – a place where you are a member of the family."
Capt'n Chucky's Grand Opening in Sea Isle City is Saturday, June 10th at 12pm, following the live broadcast of The Locker Room with Billy Schweim from 10am-Noon on 973 ESPN South Jersey Radio.
37 Restaurants to visit in Sea Isle City, NJ (Alphabetical Order)