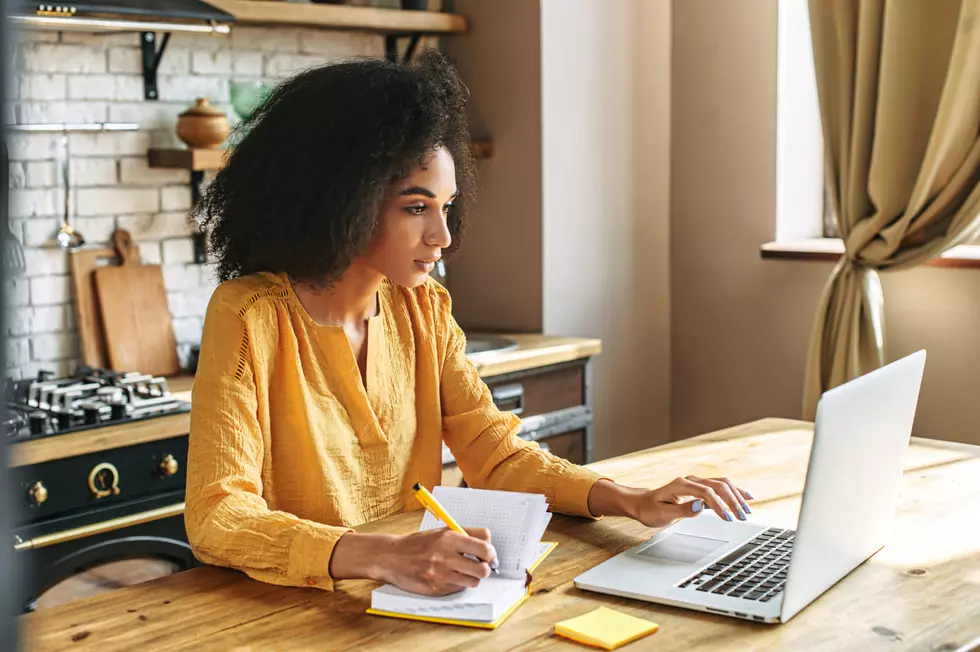 NJ Among The Top 10 States for Working From Home
Thinkstock
The pandemic redefined the norm in so many different aspects of our lives.
If you would've told me 13 months ago that there would be a time in the near future when I would be wiping down groceries every time I came home from the store, I would've probably given you a funny look, whispered under my breath that you were a nutjob, and kept it moving without using up a half a bottle of travel sanitizer per day. However, it's 2021 now and here we are.
Some children have been at home for almost a year doing virtual school, so shortly after that was implemented, most companies also decided to make everyone virtual, as well. Of course, that wasn't just because the kids were home, it was to keep everyone safe from COVID-19. Now that more and more people are getting vaccinated, companies are slowly beginning to have people return to the office.
Listen, it makes sense that some jobs really are performed more efficiently if everyone actually shows up to the physical place of work. We get that, right? However, for those career fields in which it's not really necessary for people to work from an office, people are requesting to become full-time remote employees. Good news for those in NJ pursuing that route. Here's a bit of ammo for you to use when asking your boss if you can work from home permanently.
According to WalletHub.com, New Jersey is actually one of the best states for working remotely. A recent study shows that NJ's average costs, level of comfort, and appropriate amount of cybersecurity make working from home (if possible) in NJ pretty doable for most that be presented with that option. For one, companies could downscale the size of their physical workspace which would ultimately cut down on costs. Another point to be made is regarding NJ's congestion. If working remotely were a permanent option for people, gas emissions would, of course, be lower since the number of those commuting would be significantly less.
Of course, at this point, it's each individual company's call whether or not they'll force people back into the office. Perhaps, the powers-that-be at NJ's businesses should take note of this information before they post a hard 'no' to the company virtual bulletin board.
Source: WalletHub.com
Spring Day Trips That Are Two Hours or Less Away From South Jersey
Ten Most Random Things for Sale on Craigslist South Jersey