Here's All Rule Changes & Everything That Will Reopen on 6/22
Daniel Berehulak, Getty Images
New Jersey is reopening...FINALLY! *Cue celebration dance*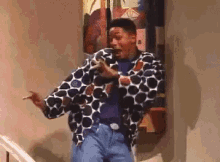 Monday, June 15th is the first big day to keep in mind. THAT is when outdoor dining in NJ is officially legal.
But the next big day is Monday, June 22nd because A LOT of rules are being adjusted and A LOT of places are going to be allowed to finally reopen.
Enter your number to get our free mobile app
There is a lot of information flying about these days so here it all is in one place....everything that is set to open on June 22nd.
Thank you to NJ 101.5 for all of the useful information.
What Is Opening/Rule Changes Going Into Affect In NJ As Of June 22nd
So A LOT of things are about to reopen in just over a week.
Once this reopening goes underway on the 15th, this entire process is going to fly on by. So just ensure that you are aware of your surroundings so you can social distance, keep hand sanitizer on you at all times and keep that face mask in your back pocket.
If anything is changed or adjusted, we will be the first to let you know.
Now let's get to the reopening, New Jersey!
KEEP READING: 3-ingredient recipes you can make right now