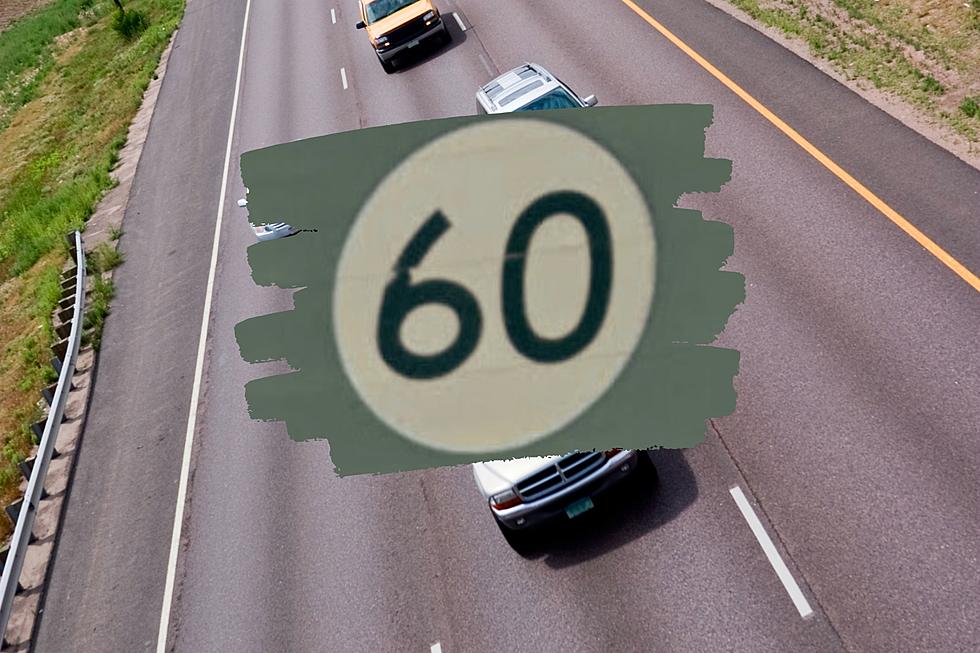 Never Built in Southern NJ: Route 60 Freeway
Never-built Route 60 Freeway in New Jersey - Photo: Google Maps / TSM Illustration
For anyone that has ever had to drive between any town near the shore out to the Delaware Memorial Bridge and back, you know how agonizingly brutal that trip can be.
Chances are, you would use Route 40 to get from Mays Landing out to Salem. And for anyone that has ever been stuck behind a truck on that road, you know that 45-mile-long drive can seem like an eternity.
Two lanes, limited spots to pass slow-moving vehicles, several red lights, and not much to look at.
But had the Route 60 Freeway been built, all of that would be much different today.
As the story goes, seeing how the state was rapidly growing, officials in Trenton mapped out a rather elaborate plan to build numerous limited-access highways in the early 1960s.
One of those proposed highways was Route 60, which would have been built between the Delaware Memorial Bridge and Ocean City.
Here's where it would have been:
Coming off of the Delaware Memorial Bridge, Route 60 would have paralleled much of Route 40.
Once in Cumberland County, Route 60 would have run concurrently with Route 55 (Route 55 would have been called "55 and 60" today around Vineland and Millville).
From there, it appears Route 60 would have eventually crossed Route 50 (which was also supposed to be a freeway -- more on that in future blogs), then crossed over a proposed Route 9 Expressway (explained in future writings) somewhere just north of the Great Egg Harbor Bridge on the Parkway, and then eventually ending somewhere in Ocean City.
I have not been able to find a map of the proposed route, but I'm guessing that maybe the Route 60 Freeway would have been somewhere to the north of where Route 49 is today between Millville and Corbin City (and Route 49 was also supposed to be a freeway).
According to phillyroads.com, the nearly 59-mile-long road would have cost $116 million back then.
Obviously, Route 60 was never built. Once the Atlantic City Expressway opened, it more or less served the same area, so it didn't make sense to move forward with the freeway.
However, to this day, the project is not officially dead. The NJDOT has never formally killed the project.
In 2007, there was a brief push to develop a freeway to directly connect Bridgeton to Route 55.
Three years later, the thought of reviving the entire Route 60 project to spur greater development across deep South Jersey was kicked-around, but that's about as far as it got.
So, it is possible that Route 60 will be built one day?
It seems highly unlikely, especially since the NJDOT doesn't even have an interest in connecting Route 55 to the Garden State Parkway, let alone building an entirely new highway.
The 25 Most Dangerous Roads in New Jersey
17 Things You Likely Don't Know About the Garden State Parkway
You probably drive on the Garden State Parkway all of the time, but how much do you know about one of the busiest roads in New Jersey?