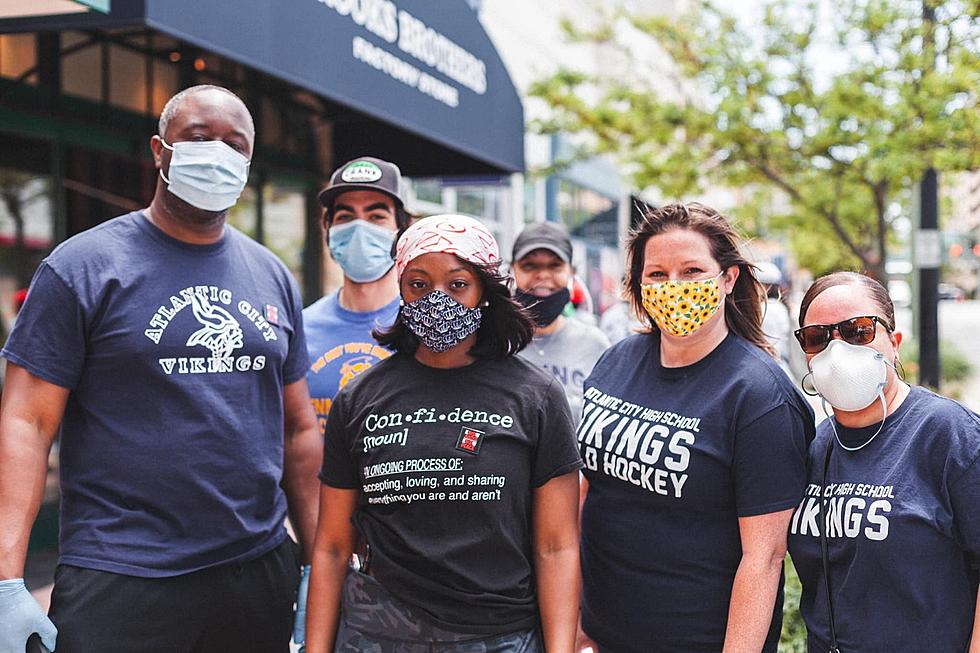 PHOTOS: Atlantic City Comes Together to Clean Up Post-Riot Destruction
Photo c/o Jon Bradley
Atlantic City was hit hard Sunday night after what started as a peaceful protest of police brutality turned into rioting and looting, destroying several businesses along The Walk, Atlantic City's outdoor mall and outlet center.
Enter your number to get our free mobile app
If there's one thing that can be said about Atlantic City, it's that it loves a good comeback. Residents proved that statement to be true when many showed up to address the aftermath the riots left in their wake. Determined and in good spirits, Atlantic City locals got to work cleaning up their city proving that they have the last word.
It's all about the love. Spread that!
Atlantic City Unites To Clean Up Post-Riot Aftermath