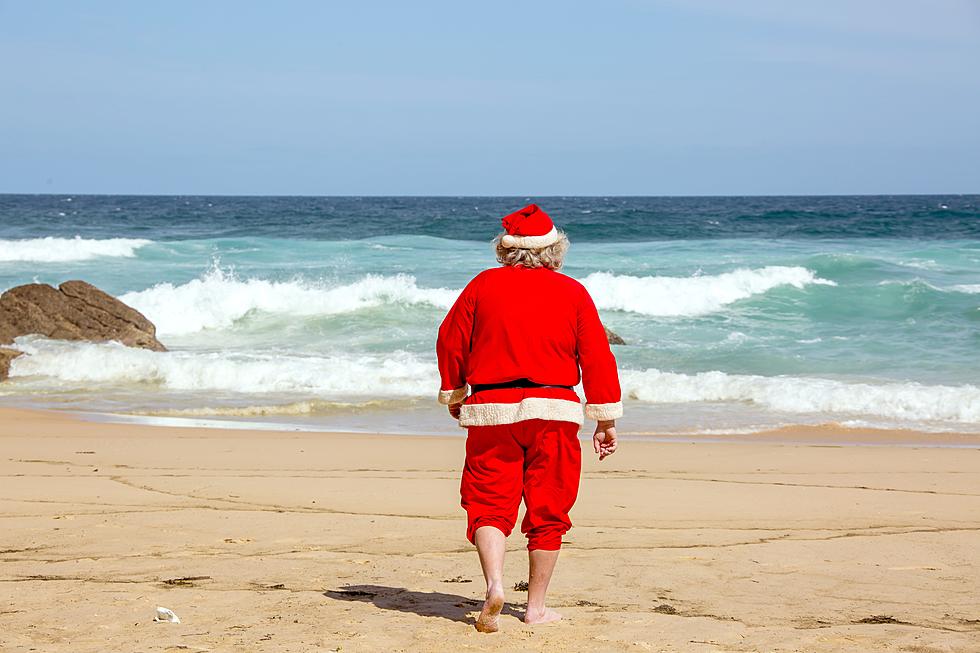 Santa Wraps Up Christmas in July With a Vacation Stop in N. Wildwood, NJ
Photo by Lynda Hinton on Unsplash
Everyone needs a little rest and relaxation even the jolly old man in the bright red suit. While Santa and his elves are hard at work the upcoming Christmas season, good old Saint Nick still found some time to visit the Jersy Shore this year for Christmas in July, even though Santa traded in his sleigh for a white Chevy truck.
The holiday festivities were all part of North Wildwood's annual Christmas in July Celebration over the weekend according to NJ.com. Santa's day was filled with spreading Christmas cheer to visitors and families up and down the beach of North Wildwood.
Santa's tour took him to the 15th street lifeguard station and to his first stop at inlet beach. Santa stopped every two blocks to spread the magic of the holiday season. Santa's sleigh for the day just happened to be a Chevy Colorado.
A six-piece band playing holiday favorites in a pickup truck also added to the  Christmas in July celebration in North Wildwood. Beachgoers got in the holiday mood by decorating their spots in the sand on the beach.
Christmas in July has been a holiday staple In North Wildwood since 1991. Last year's celebration was canceled thanks to the ongoing concerns of the coronavirus pandemic. A big thanks to Mike Micklasavage who spreads a little Christmas cheer every year by dressing up as Santa Claus. Just in case you're wondering, there are 151 days until Christmas 2021!
source: nj.com
South Jersey's Most Adorable Pets That Will Melt Your Heart
South Jersey's most adorable and cutest pets submitted to us by listeners
South Jersey's Ultimate Ice Cream Guide
Breweries in Cape May County You've Gotta Check Out
Looking to sip on some locally-crafted beer while kicking around Cape May County? Check out these breweries.