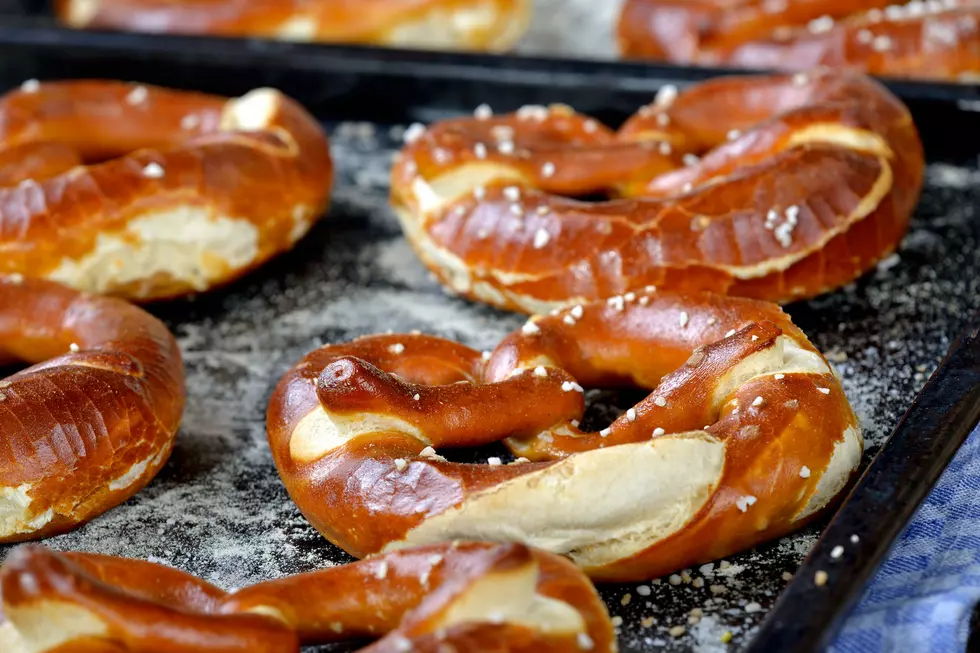 South Jersey Can Celebrate National Pretzel Day Today With Some Free Soft Pretzels
Thinkstock
Happy National Pretzel Day!
So, you're trying to perfect your beach body in time for Memorial Day. You tell me you're Keto or on a low-carb diet so anything with dough is out of the question. Well, it's the perfect day to throw your no-carb or low-carb rule out the window. If you do, it could pay off in a big way in the snack department.
In celebration of National Pretzel Day, South Jersey residents can take advantage of a few free offers from local pretzel spots that are offering you some pretzels today only. These sweet, or should I say salty, deals aren't just on soft pretzels, either. You'll be able to take to social media for your shot at a bag of regular pretzels thanks to one particular snack brand.
Let's start with soft pretzels first...
1.) Philly Pretzel Factory
South Jersey residents can head over to Philly Pretzel Factory in Egg Harbor Township all day today, Monday, April 26th, and pick up one warm free soft pretzel. Philly Pretzel Factory's EHT is located in the Tilton Times Plaza at the intersection of Tilton and Fire Roads.
2.) Auntie Anne's
Today's the day to head on over to Hamilton Mall on the Black Horse Pike in Mays Landing to hook yourself up with some of the THE BEST pretzels ever. I say that because when I was little, middle school-ish age, I would always go to the mall on Friday nights with my friends and get an Auntie Anne's pretzel and one of those sweet Chillatta drinks from Cinnabon. Since it was, pretty much, a weekly tradition for me, I've still got a soft spot in my heart for Auntie Anne's.
3.) Snyder's of Hanover
So, this one's not as easy as just running over to a specific location, but this will pay off at a later date. The snack brand Snyder's of Hanover is giving away free Crave kits today featuring a couple select flavors of their Twister Pretzel Sticks. All you have to do to win one of the 1000 kits they're giving away for National Pretzel Day today if follow the directions spelled out for you HERE.

Happy National Pretzel Day! Enjoy your free snack, South Jersey.
Source: RetailMeNot.com
Gallery — Every Movie Theater Candy, Ranked:
PHOTOS: 8 Awesome and Amusing Birthday Cakes
LOOK: Here are copycat recipes from 20 of the most popular fast food restaurants in America