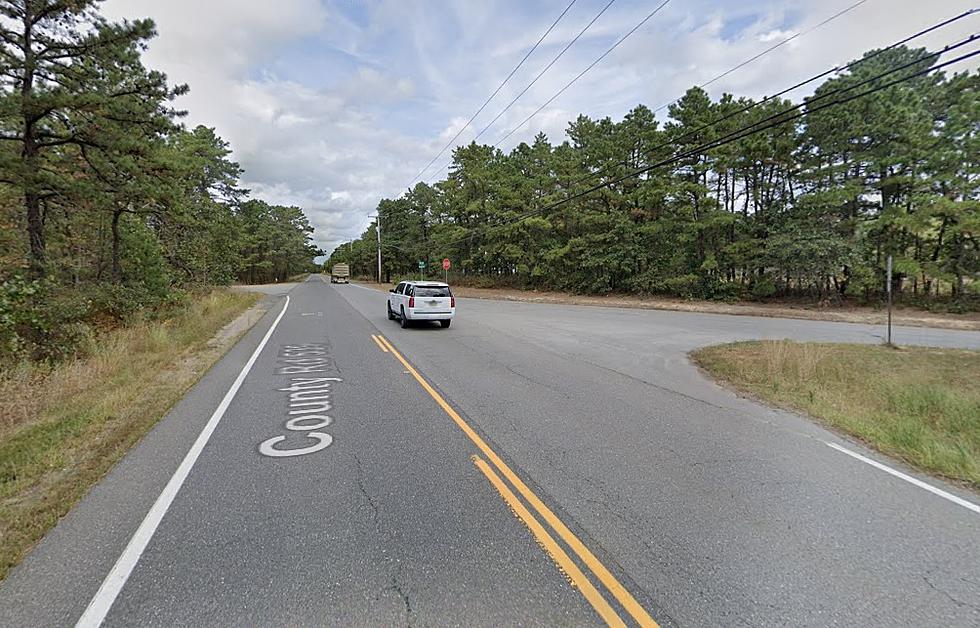 South Jersey Man Killed When Motorcycle Hits Pole in Ocean County, NJ
County Route 539 and Lincoln Blvd in Manchester Township NJ - Photo: Google Maps
Cops in Ocean County say a man was killed Tuesday evening when his motorcycle struck a utility pole.
The Manchester Township Police Department says their officers were called out to County Route 539 in Whiting around 6:45 for the report of an accident.
At the scene, cops say they found a motorcycle on the northbound side of the road that had struck a utility pole near Lincoln Blvd.
The driver of the motorcycle, 32-year-old Phillip Gurganious of Browns Mills was pronounced dead at the scene.
Police say numerous agencies assisted in the investigation of the accident, including the Ocean County Sheriff's Office CSI Unit, the Ocean County Medical Examiner, Manchester Township EMS, and paramedics from Robert Wood Johnson.
The investigation into the crash continues. Anyone that may have witnessed the accident is asked to contact police.
The WORST Ocean County Roads for Traffic Jams
Avoid these Ocean County Roads (okay, easier said than done). These are the worst places to get stuck in traffic in Ocean County.
Chosen By You: The 10 Worst Traffic Intersections in Ocean County