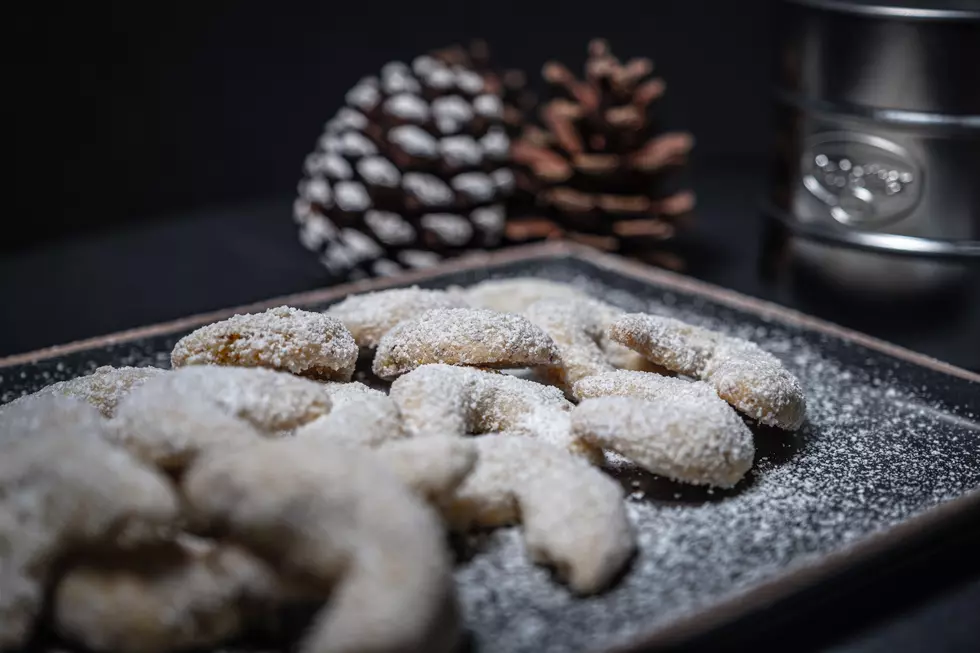 Are These REALLY New Jersey's Favorite Christmas Cookies?
Photo by Marc Markstein on Unsplash
Raise your hand if you're eating a lot more sweets this time of the year? It's the holiday season and the treats are aplenty. No judgement here.
Everybody hits the kitchen hard around the holidays. I'm no exception to that stereotype. In fact, I'm planning on baking a bunch of banana and pumpkin bread over the next few days. I have to admit, we've even made the holy grail of holiday sweet treat staples already, too: Christmas cookies.
This time of year, you can find cookies coming out of the oven at least once a day in some houses. Some families make so many different varieties of holiday cookies that they give them away as gifts. Listen, if you have a crazy bunch of Snickerdoodles pumping out of your kitchen these days, I'll be glad to take some off your hands. 😋
A recent survey has determined which Christmas cookie is the most popular in each state. Upon learning which one they say New Jersey residents love the most, I couldn't help but raise an eyebrow at the findings. According to the blog The Spruce Eats, New Jersey's favorite Christmas cookie is the Walnut Crescent Cookie.
Don't get me wrong, I LOVE Crescent cookies. My mom makes the best I've ever had. Call me biased, whatever. But to say that they're Jersey's most beloved Christmas cookie of them all just doesn't sound right to me. If it would've said sugar cookies, pinwheels, or snickerdoodle, then I would have to agree. I always thought I was one of the only ones who enjoyed Crescent cookies. I guess more Jerseyans are fans of them than I thought.
Check out the favored Christmas cookie flavor in every state HERE.
Source: TheSpruceEats.com
Beautiful Atlantic City Area Christmas Holiday Decorations 2022
LOOK: See what Christmas was like the year you were born
The Most Popular Christmas Movies of All-Time