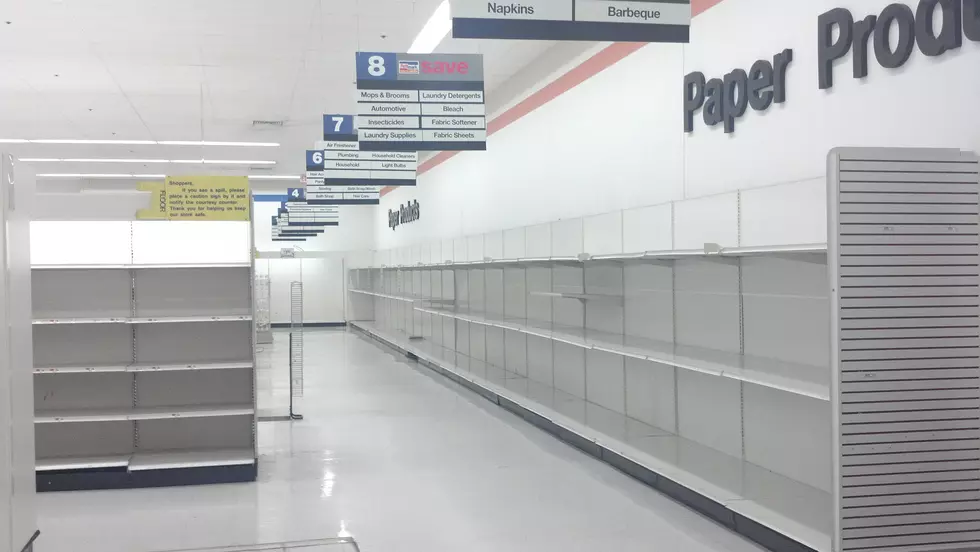 Take a Look Inside: This NJ Supermarket Closed 11 Years Ago This Month
Photo: Chris Coleman
Eleven years ago, back in March 2012, (holy cow -- it's been 11 years?!) Pathmark on the Black Horse Pike in Egg Harbor Township closed. Right before it did, I stopped by to take one last walk around.
Needless to say, being inside an almost empty supermarket was a little creepy.
When you think "supermarket," you think of shelves stocked to the top with fifteen different types of canned corn, overcrowded check-out lines, the rattle of shopping cart wheels, and an occasional kid crying.
When you're walking around a store that's about to close for good, you don't get any of that.
You get aisle after aisle of empty shelves, a small handful of people, and an even smaller number of employees, all while the overhead announcements are telling you to stop by the bakery department for hot, fresh bread and the bakery department is dark, barren, and contains absolutely no bread.
You also get a sense of what people have no interest in buying, even when it's marked down 90%. You know, things like imitation crab meat and pumpkin pie filling. There's some stuff that you just can't even give away.
Sadly, that old Pathmark store has remained vacant since 2012. And while the Pathmark brand has disappeared from South Jersey, the chain does still exist.
Long story short, Pathmark stores were purchased by A&P in 2007, which filed for Chapter 11 bankruptcy in 2015 -- that's when Pathmark's remaining stores were all closed.
The following year, Allegiance Retail Services bought the Pathmark name and intellectual property. That company opened a new Pathmark store in Brooklyn, NY, in 2019. How well that store does will reportedly determine whether or not the chain expands again (almost four years later, they have yet to do so).
And before we look at some pictures, check out the price of these items in 2012:
Bread - $1.58
A gallon of milk - $3.49
Eggs - $1.99
Butter - $1.49
2012 Flashback - Egg Harbor Township Pathmark Closes
Pathmark on the Black Horse Pike in Egg Harbor Township closed in 2012. Here are pictures from the inside of the store just before it closed forever.
28 Google Maps Pictures That Show Just How Quickly EHT Has Changed
Empty lots are now stores in Egg Harbor Township, NJ. Existing stores were demolished to build new ones. Roads were changed for the better -- and they put red lights around that traffic circle at the airport.