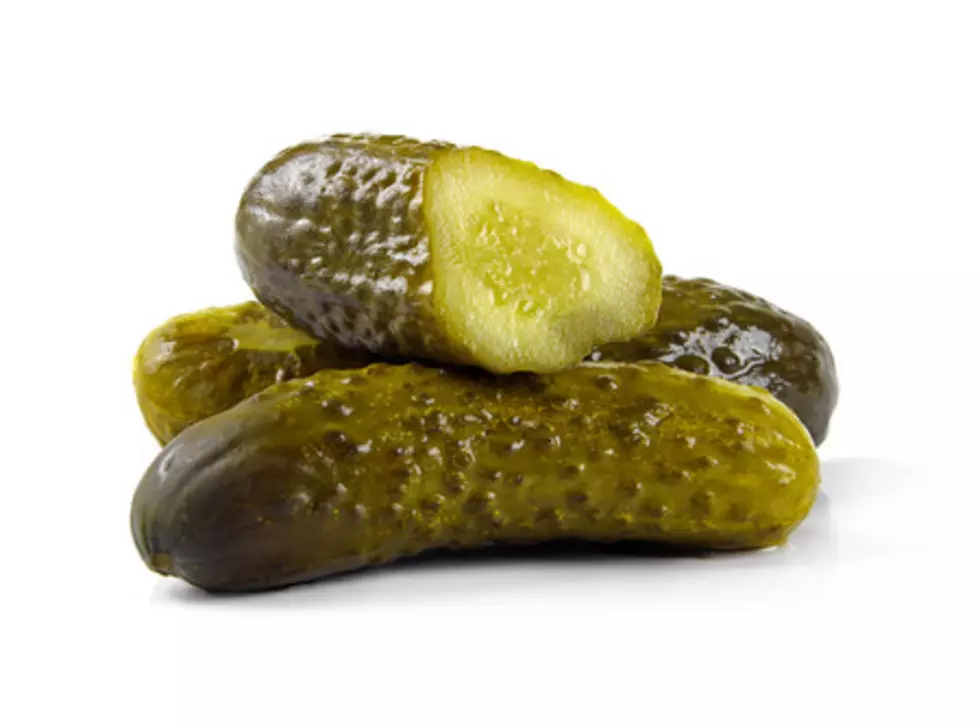 The Largest Pickle Bar in the World is Right Here in New Jersey
ronstik, Getty Images
WOW, I love pickles and this place is amazing.
According to onlyinyourstate.com, this place, one of my favorites in New Jersey has the largest pickle bar in the world. Who knew?
When we talk about big sandwiches, these are "huge". I've never seen a sandwich so big that four people can share it or you can eat it yourself. Whichever you choose.
So, when I say the "biggest" sandwich in New Jersey, what comes to mind? Oh, it's not just the sandwiches at this place. Giant milkshakes, giant pickles, giant ice cream sundaes, and we can't forget the giant cheesecake, OMG.
I bet you know where I got the biggest sandwich ever in New Jersey. Harold's Deli in Edison. We went for a birthday celebration with our neighbors and friends and they were preparing me for the biggest sandwiches I've ever seen. I  was like, OK...but they were right. Holy Moly, just amazing and amazingly delicious.
We had the Hot Pastrami with layers and layers and layers of pastrami. The layers of pastrami came with bread at the bottom, swiss cheese, Sauer kraut, and coleslaw. Extra bread comes on the side with Russian dressing. Large and extra-large sandwiches which serve 5-8 people. It could've fed a lot more than that.
I asked our server what's the most popular item on the menu. She said, "the corned beef sandwich." And of course, the giant cheesecake.
The Top 50 Best Sandwich Shops You Need To Eat At In New Jersey
The 20 Dynamite New Jersey Diners That Are Too Tasty Not to Try