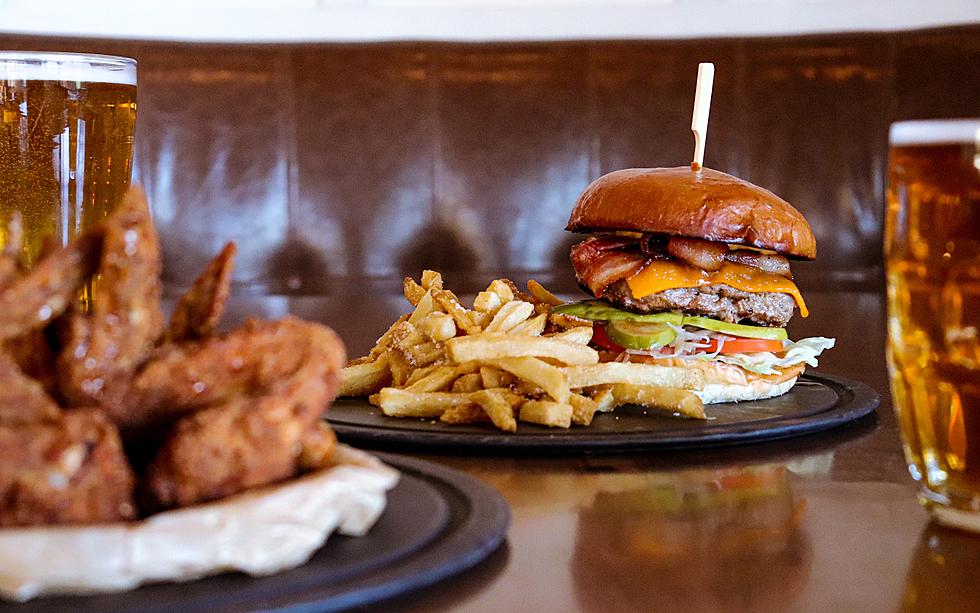 The Very Best Pub Food in New Jersey is Among the Best in America
Unsplash.com Aleisha Kalina
So let's begin by talking about the best "pub food". What exactly is considered "pub food" and what are some of the most popular dishes when visiting your local pub? According to Insanely Good Recipes, here are some of the most popular "pub grub".
Pub Burgers
Steak Frites
Nachos
Buffalo Chicken Wings
Steak and Onion Pie
Club Sandwich
Cheeseburger Sliders
Chicken Pot Pie
Bangers and Mash
Fish and Chips
Some other items I thought of when it comes to "pub food" were potato wedges, chili, chips and salsa, pretzel and mustard, and pizza. Sounds pretty good to me. So we have outlined the menu for our pub, now let's find out what eatery was selected.
According to Taste of Home, "The Ship Inn in Milford in the Delaware valley was the first brewery to serve beer in the Garden State since before Prohibition, and offers a warm English pub atmosphere. The historic building offers a gorgeous setting for enjoying clean, well-made beers and an extensive list of whiskeys with an English and German-heavy pub menu. Stay on-theme and order the fish and chips."
For me, my favorite pub food would have to include burgers, wings, and some type of fries. Seems like foods that require no forks and knives are trendy for the pub lol. Eating with your hands is all part of the "experience" when watching a game at the local pub. So let us know your pub of choice and what their menu has that makes you keep coming back. Share your recommendations and post your comments below, we love getting your input on the "Best Of" here in New Jersey.
LOOK: Best Beers From Every State
To find the best beer in each state and Washington D.C., Stacker
analyzed January 2020 data from BeerAdvocate
, a website that gathers user scores for beer in real-time. BeerAdvocate makes its determinations by compiling consumer ratings for all 50 states and Washington D.C. and applying a weighted rank to each. The weighted rank pulls the beer toward the list's average based on the number of ratings it has and aims to allow lesser-known beers to increase in rank. Only beers with at least 10 rankings to be considered; we took it a step further to only include beers with at least 100 user rankings in our gallery. Keep reading to find out what the best beer is in each of the 50 states and Washington D.C.
50 Most Popular Chain Restaurants in America
YouGov investigated the most popular dining brands in the country, and Stacker compiled the list to give readers context on the findings. Read on to look through America's vast and divergent variety of restaurants—maybe you'll even find a favorite or two.