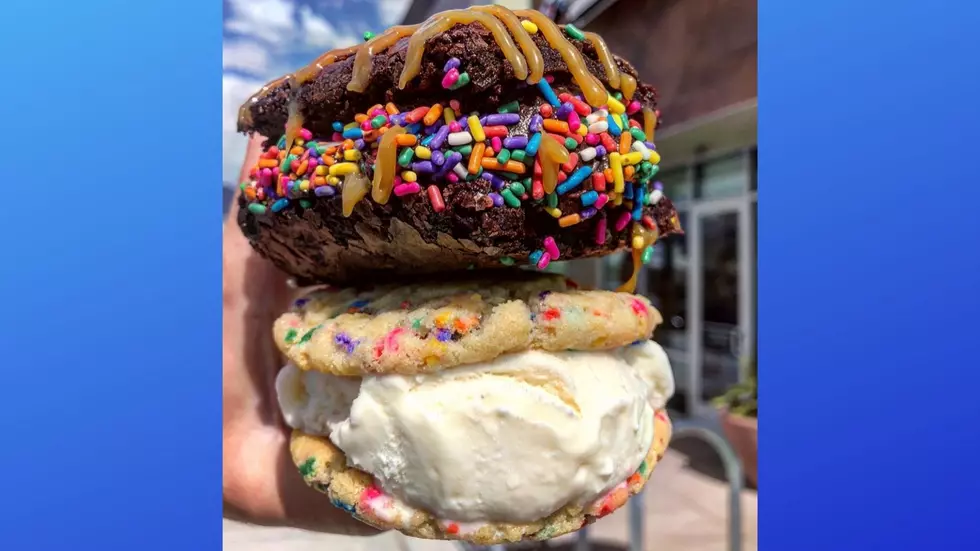 This Is The Hands Down Greatest Ice Cream In Monmouth County, New Jersey
Photo credit: Baked Bear Facebook
I fully recognize that this is a BOLD and controversial statement.  I'm about to crown this Jersey Shore spot as the best ice cream in all of Monmouth County, New Jersey.  With Memorial Day weekend on the way, this is news you can use.
Admittedly, my family has done more ice cream-eating research than is doctor recommended, and in our extensive research, we found something really special. Now, of course, you have a nostalgic ice cream spot that you grew up with (we all have them) and I wouldn't dare tell you to replace your place. I'm merely saying that it is OK to make room for epic additions like the one we found for you.
You would think that it is not possible to mess up ice cream, I mean even when it's bad it is good right?  Wrong.  Remember Dippin' Dots?!?!? Those are just criminal.  In complete contrast, this place offers a twist on their ice cream but they don't get too cute, which I appreciate.  They use high-quality ice cream, fresh-out-of-the-oven-baked cookies, and toppings of your choice to make CUSTOM ice cream sandwiches as big as your face. We've come to a very serious conclusion in my family. The best ice cream is in Monmouth County...have you been here yet?!?!?
The Best Ice Cream Spot In Monmouth County, New Jersey
These are the steps in the Baked Bear process:
Step One
CHOOSE YOUR TOP & BOTTOM
Mix & Match Any Cookie Or Brownie
Cookie of the Month
Chocolate Chip
Cookies & Cream
Cookie Monster
Funfetti
Gooey Butter Cake
Peanut Butter Nutella
Red Velvet
Snickerdoodle
Vegan/Gluten Free Fudgy Brownie Cookie
Vegan/Gluten Free Chocolate Chip
White Chocolate Macadamia Nut
Step Two
CHOOSE YOUR ICE CREAM
Bear Batter
Butter Brittle Cake
Blackberry Crumble
Caramel Pretzel Fudge
Cookie Dough
Cookies & Cream
Dark Chocolate (GF)
Espresso Bean (GF)
Mint Chip (GF)
Old Fashioned Vanilla (GF)
Vegan Chocolate Chip (GF)
Toasted S'mores
Seasonal Flavor
Step Three
CHOOSE YOUR TOPPINGS
Hot Caramel
Hot Fudge
Nutella
Whipped Cream
Almonds
Brownie Bits
Fruity Pebbles
Heath Bar Bits
Mini Chocolate Chips
Mini M&Ms
Oreo Crumbs
Sprinkles
Step Four
HOT PRESSED? ASK TO GET YOUR SANDWICH WARMED UP!
What's new at Baked Bear?  Now you can ship their epic ice cream sandwiches anywhere in the country!  Now that is a gift!  Click here to make that happen.
You can read more about them here.
In case you want to pre-game your ice cream with the best burger in New Jersey we dug deep to create a must-eat burger bucket list for you too!
New Jersey's Best Burger (According To You)
We take our food very seriously here in Jersey. If we're not talking Italian, it's all about who has the most creative, juicy and mouth watering burger in the state. I asked what you thought and you weren't shy!
If you want to try a totally different ice cream experience then you have to try Z Rolls!
ZRolls Ice Cream Is Insanely Good
I'll take my ice cream rolled from now on please!