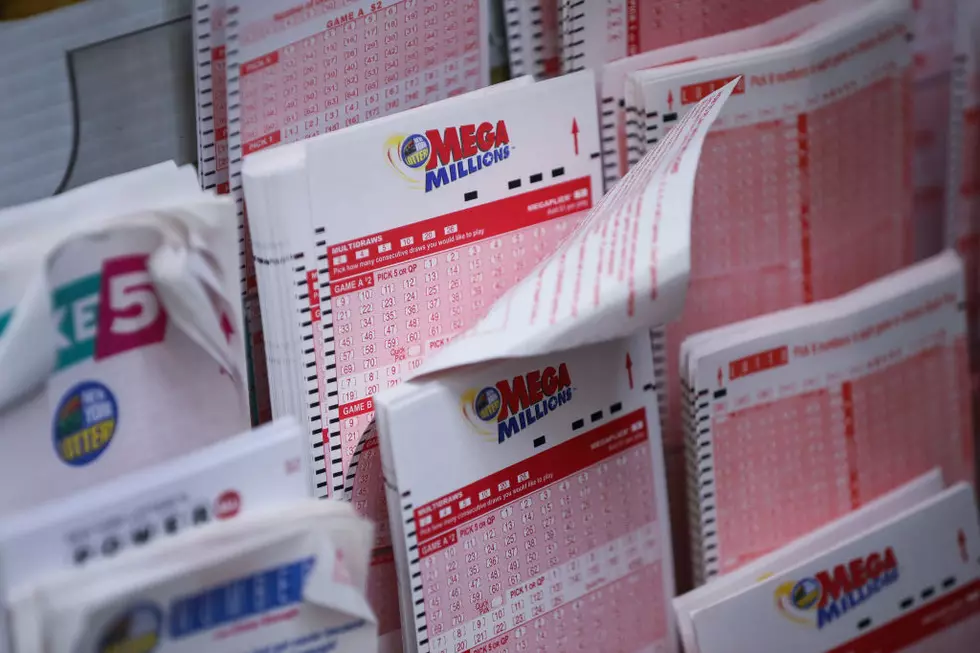 Two South Jersey Mega Millions Lottery Players Each Win Thousands of Dollars
Getty Images
There was not one, but two prize-winning tickets sold in South Jersey for Tuesday night's Mega Millions drawing.
Officials with the New Jersey Lottery say those two tickets matched four of the five white balls and the Gold Mega Ball, making those ticket holders $10,000 richer.
That's not a bad way to start a Wednesday morning.
Authorities say one winning ticket was sold in Camden County at Wegman's on Route 70 West in Cherry Hill and the other in Cumberland County at Xpress Mart on East Wheat Rd. in Vineland.
And it would appear that Cumberland County is on a bit of a lottery winning streak. Just a few weeks ago, another winning $10,000 lottery ticket was sold at another Xpress Mart on Oak Road in Vineland. Earlier this year, a $145,000 Jersey Cash 5 jackpot was hit at a Sunoco gas station in rural Fairton.
While anyone would be happy winning those amounts of money, they don't quite compare to how our region started the year. A Mega Millions ticket worth $1 million was purchased at a 7-11 in downtown Atlantic City in January.
Back to last night's drawing, the lottery says three other people won $2,000 and almost a dozen folks walked away with $500.
The winning numbers for the Tuesday, June 22nd, drawing were 01, 26, 48, 51, and 59. The Gold Mega Ball was 25 and the Megaplier Multiplier was 04.
The next Mega Millions drawing is this Friday night, June 25th. The jackpot stands at $50 million. If you play, good luck!
26 Pictures of the Old, Glorious Neon Motel Signs in Wildwood Crest, NJ
Let's take a tour of the old, glorious neon signs that still sit high atop many of the 1950s and 1960s-era motels in Wildwood Crest.
Bridge Built in 1905 in Rural Salem County, Closed Since 1991