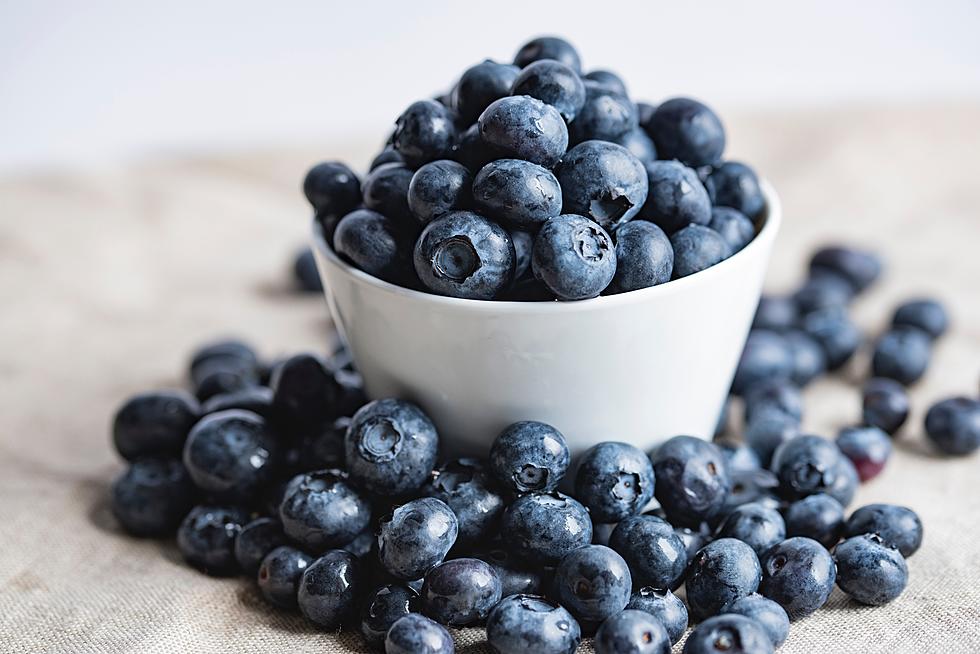 Yum! The Official State Food of New Jersey is Delicious and Nutritious
Unsplash.com Joanna Kosinska
When we talk about the official state food for New Jersey, what foods come to mind? Tomatoes? corn? saltwater taffy? pork roll? pizza? however, none of these delicious foods are the "best" food in the Garden State. Our signature food is the fantastic Jersey signature food.
Yes, the delicious blueberry is our official state food in New Jersey. We just went blueberry picking a couple of weeks ago and we picked baskets of delicious blueberries. There are many farms around the Garden State to go blueberry picking and fresh berries off the bush are delicious. It's also a fun day trip to go to a farm and pick blueberries, if you have never done it, put it on your summer to-do list.
According to Reader's Digest "Blueberries are native to New Jersey and were the state's gateway into the agricultural industry. Not to mention, the fruit is incredibly healthy due to its high amounts of fiber, vitamin C, and antioxidants. A fourth-grade class campaigned to the state government to successfully declare the blueberry the official state fruit."
Just how many blueberries do we harvest here in New Jersey? Well according to state statistics, "Blueberries in New Jersey for 2021 had a production value of $78 million. New Jersey annually ranks in the top six in the U.S. in the production of blueberries. Farmers in the Garden State harvested 41 million pounds of blueberries on 7,500 acres last year." That's a lot of blueberries! You can see why it's our official state food. I think I'm in the mood for some blueberry pie now!
Blueberry Picking in Beautiful Burlington County New Jersey
Beautiful New Jersey Blueberries 🫐 a Great Day Trip in the Garden State.
LOOK: 20 American foods that raise eyebrows outside of the US
Stac



ker
compiled a list of 20 unusual and uniquely American foods that might raise eyebrows outside the U.S.