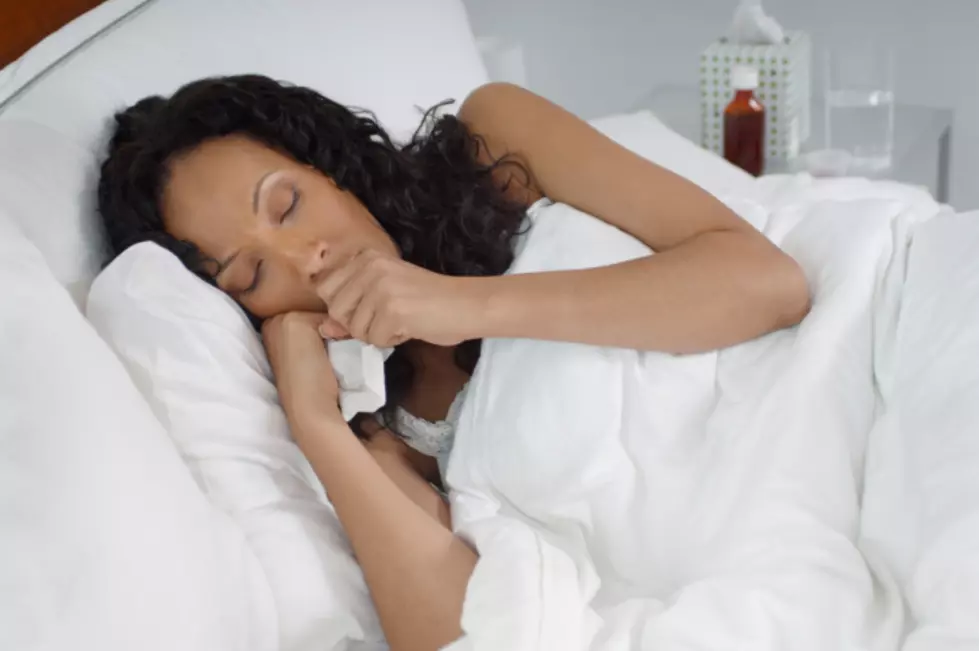 A mystery virus is making NJ residents sick
moodboard
⚫ It's not COVID, the flu or a cold
⚫ A lower lung infection can keep you coughing for weeks
⚫ Some NJ residents could be at a serious risk
---
You have a cough that keeps hanging on, an on-and-off headache with a sore throat and you can't stop blowing your nose.
But you've tested negative for COVID, influenza and RSV, so what's going on?
Turns out you may have a virus you and your doctor never even heard of.
According to Dr. Ed Lifshitz, the director of the communicable disease service for the New Jersey Health Department, cases of human metapneumovirus, a lower lung infection known as HMPV, have been spiking.
It can be serious
He said in most cases, the symptoms of HMPV are similar to the flu or a bad cold but some people do get a lot sicker.
"They can end up in the hospital, and sometimes they do get seriously ill and sometimes unfortunately sometimes die," he said.
He said testing for HMPV, which is usually done in a hospital, is not necessary for most people because there is no specific medication for the illness.
"Unlike bacterial infections, antibiotics don't work don't work for viruses and don't work for HMPV," he said. "But the good news is it will go away by itself, it's really just taking care of yourself, the things your mother probably told you, get your rest get your fluids."
How do you get it?
HMPV, like the flu or COVID, is an airborne virus that gets transmitted through coughing and sneezing and touching droplets on surfaces. Frequent handwashing is an important way to protect yourself from many viruses.
Lifshitz said people with compromised immune systems who are prone to develop problems when they get colds and other illnesses may need to speak to their doctor and get tested if their symptoms get worse.
Why are so many viruses circulating these days?
He said the uptick in HMPV and other virus activity we are now seeing is almost certainly due to protections most people took during the COVID pandemic when they were staying isolated.
As a result he said as we go back to our normal pre-pandemic lives, "there are a whole lot more people who have less immunity to these other types of viruses and they're more likely to pick it up as well."
He said even though we have been seeing more cases of HMPV, "it certainly has been around for decades and it's been spreading and people just haven't been aware of it as far as that goes."
He pointed out viruses like HMPV are much less common during the summer, so cases are expected to drop in the coming weeks but next fall and winter they will almost certainly reappear.
Report a correction | Contact our newsroom
NJ county fairs are back! Check out the 2023 summer schedule
A current list of county fairs happening across the Garden State for 2023. From rides, food, animals, and hot air balloons, each county fair has something unique to offer.
(Fairs are listed in geographical order from South NJ to North NJ)
Plant Some Of These In Your Idaho Garden to Keep Mosquitoes Away
As we previously told you, mosquitoes are the most
dangerous creatures on earth
. If you want to keep them away from you're yard, these plants can help!
These are the best NJ high schools for sports
Stacker
put together a list of the best high schools for sports across New Jersey — using data from Niche that included sports championships, family surveys, student enrollment, athletic participation rate and sports options. Here's the top 25.