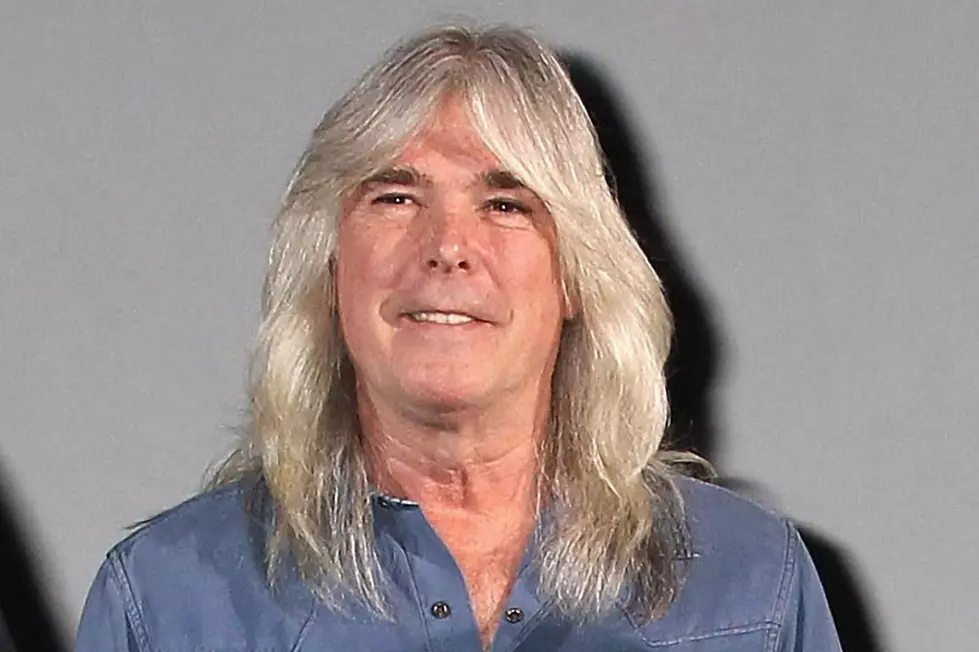 AC/DC's Cliff Williams Returns to Action with Covers Band
Chris Jackson, Getty Images
Bassist Cliff Williams returned to performing recently when he played AC/DC's classic track "You Shook Me All Night Long" with a covers band.
The show took place at a private party in Florida last month. The group, 24 Carat, also posted pictures at the event, saying: "So this just happened! Cliff Williams from AC/DC and 24 Carat!" Click here to watch the video.
"It's time for me to step out, and that's all – not because we've lost Mal, Phil or Brian," Williams said in a video after the tour. "I mean, everything changes when something happens like that. When Bon [Scott] died, it changed then. You know, everything changes, so it's not that." Earlier in the year, however, he argued the lineup changes were in fact a contributing factor to his decision: "Losing Malcolm, the thing with Phil and now with Brian, it's a changed animal. I feel in my gut it's the right thing."
Williams was subsequently spotted in Vancouver in 2018, along with Johnson, Rudd, Angus Young and Stevie Young – Malcolm's replacement – at a studio AC/DC had previously used. Rumors suggested that the group recorded a new album at the time, and that it would be dedicated to the memory of Malcolm.
 
 
AC/DC's Chaotic 'Rock or Bust' Tour
AC/DC Discuss Making 'Back in Black'