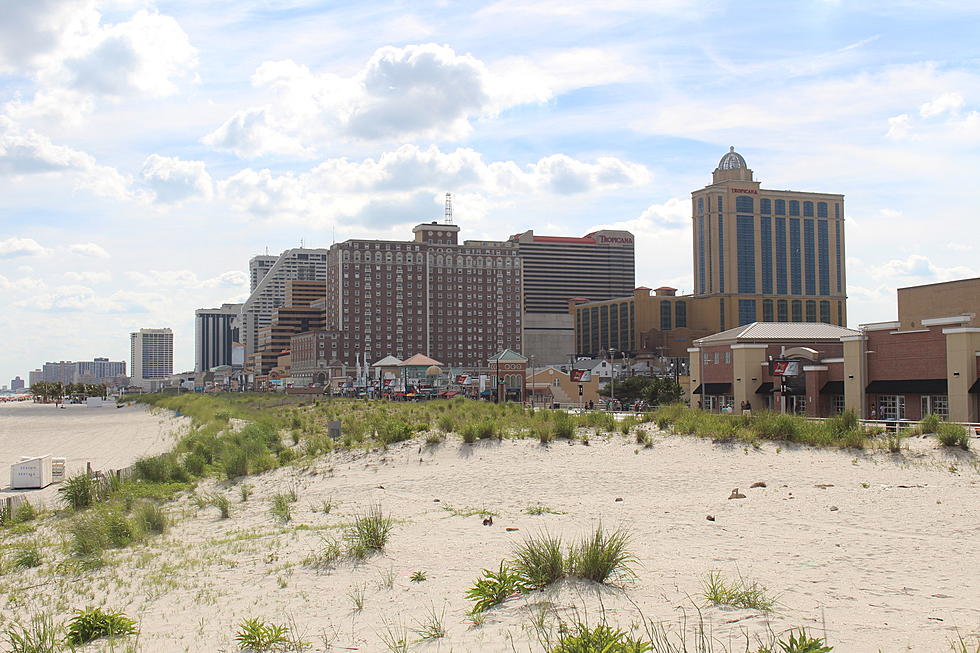 Atlantic City, NJ Among The Worst Zip Codes Hit With COVID-19
TSM South Jersey
New Jersey is still dealing with the repercussions of the COVID-19 pandemic. It's not a secret that the coronavirus caused South Jersey to take a big hit in just about every aspect.
Nothing, though, crushed South Jersey's economy as badly as the Atlantic City casinos shutting down. Also, not as many people flocked to South Jersey's beaches that summer. Obviously, that was a rough blow to this region's pockets as well. Now, a new report confirms that the South Jersey region really was hit extraordinarily hard by the coronavirus pandemic.
NJ.com reports that data was collected that shows Atlantic City was one of the worst zip codes in the entire state to be impacted by COVID-19. Now, that information's not necessarily news to anyone living in the South Jersey region, but you might be interested to learn that the findings indicate that the regions within NJ that were the most severely impacted by the pandemic are those that are known to struggle in multiple arenas, two being opportunity and economics.
The other zip codes that were shown to have been impacted the worst by COVID-19 are Camden, Trenton, and Newark.
The study confirmed the idea that municipalities within those regions that struggle with various factors like a large percentage of high school drop-outs, economic struggles within the home, etc. are also simultaneously seeing an increased number of people neglecting their health as well. Meaning, people are less likely to be proactive in taking care of themselves and seeking treatment for various illnesses and ailments. That discovery seems to directly correlate to that area's COVID numbers.
You can read the findings from NJ.com HERE.
Source: NJ.com
Here's A COVID question for you. If the boss mandated the COVID-19 vaccine, would South Jersey quit their jobs?
When asked whether or not people from South Jersey would quit their jobs if forced to get the vaccine, most said they would.
Who Is Eligible To Get The COVID-19 Vaccine & The COVID-19 Booster Shot
Knowledge is power. Here ya go!
NJ's most and least COVID vaccinated towns, by county
New Jersey reported just short of 4 million people fully vaccinated against COVID-19 statewide, heading into the last week of May. So how does that break down across all 21 counties?
And, how can some communities show a vaccination rate of more than 100%, according to state data? Reasons include people who have moved, those who are traveling and not residing at home where the census counted them, students who may select their school residence for vaccination data and people in long-term care (or other facility-based housing) among other reasons, as explained in a footnote on the state COVID dashboard.
6 Surprising Things We Never Did Before Covid-19
Holiday Shopping No More: 15 NJ Stores You Can Never Shop at Again
Let's take a walk through a virtual vintage shopping mall that features nothing but stores that can no longer be found in the great Garden State.