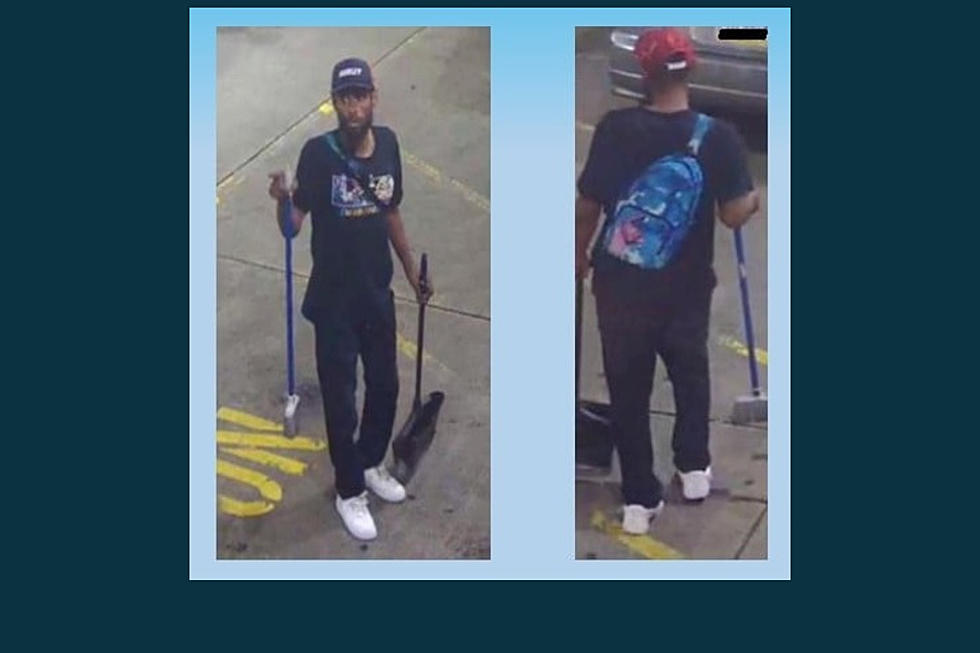 Atlantic City, NJ, Police Need Help Identifying Man With Broom in Hand
Suspect wanted by Atlantic City NJ Police as part of an ongoing investigation - Photo: Atlantic City Police Department
The Atlantic City Police Department is asking for your help as they try to identify a man wanted as part of an ongoing investigation.
As is normally the case, details on why officials want to find this man are not known, however, he appears to be at least attempting to beautify the city as he is pictured with a dustpan and broom in his hands.
We couldn't help but notice that the sidewalk under the pictured man is quite clean, so, at least he has that going for him.
He also appears to be wearing a two-colored hat and a rather colorful backpack, which might make him easy to remember if you were recently in Atlantic City.
Should you know the identity of the broom-holding man, you are asked to contact the Atlantic City Police Department at (609) 347-5766.
Holiday Shopping No More: 15 NJ Stores You Can Never Shop at Again
Let's take a walk through a virtual vintage shopping mall that features nothing but stores that can no longer be found in the great Garden State.
28 Google Maps Pictures That Show Just How Quickly EHT Has Changed
Empty lots are now stores in Egg Harbor Township, NJ. Existing stores were demolished to build new ones. Roads were changed for the better -- and they put red lights around that traffic circle at the airport.