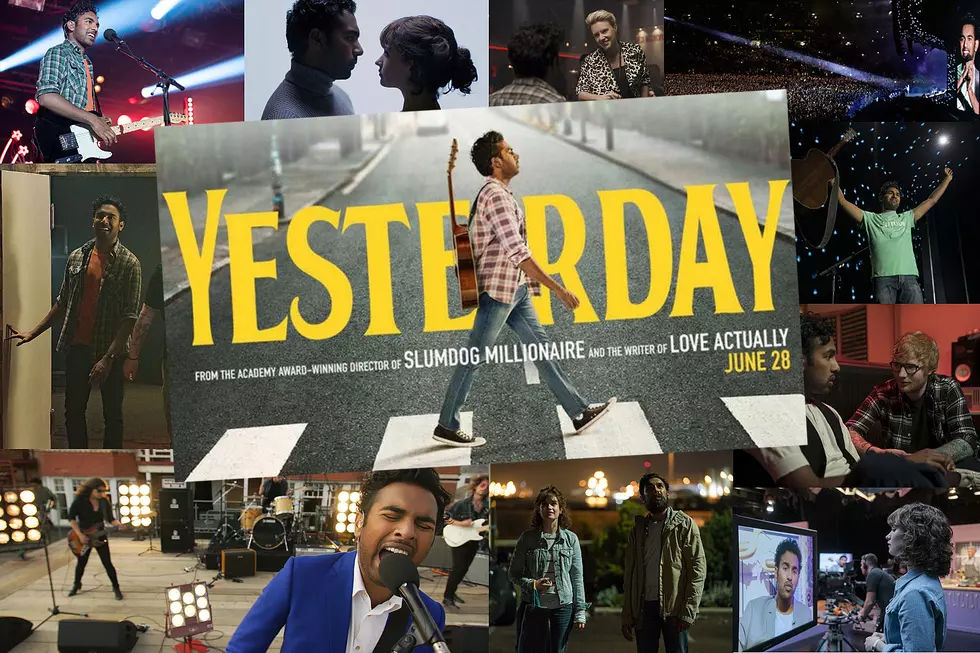 Everything You Need to Know About the Beatles Movie 'Yesterday'
Universal Pictures
Described by Universal Pictures as "a rock 'n' roll comedy about music, dreams, friendship and the long and winding road that leads to the love of your life," Yesterday hits theaters on June 28.
To get you ready for a world without the Beatles, we've compiled a gallery of information detailing the film's characters, creators and milestones.
Unlike recent rock biopic musicals like Rocketman and Bohemian Rhapsody, Yesterday's plot is firmly steeped in fiction. Patel plays Jack Malik, a struggling musician who unexpectedly finds himself in a world where only he remembers the Beatles and their songs. Performing the tunes and claiming them as his own, Jack quickly finds himself as one of the biggest stars on the planet. Still, fame isn't everything he imagined it would be and Jack can't escape the nagging feeling that he's living a lie.
At the film's premiere at the Tribeca Film Festival, Boyle admitted it's difficult to envision a world without the Beatles. "It's impossible to imagine it actually," he explained to Variety. "They changed the world really. They were the first really to say, We want to concentrate on love and pleasure and music … we want to celebrate humanity. And they do that in a wonderful way."
'Yesterday' was originally scheduled for a September release, but executives at Universal were so excited by the reaction to early screenings, they opted to move it up to the more profitable summer-movie slate. Read more facts about the film, including brief biographies on the actors and filmmakers, below.
One note: We are not going to discuss any unrevealed Yesterday plot twists in this article.