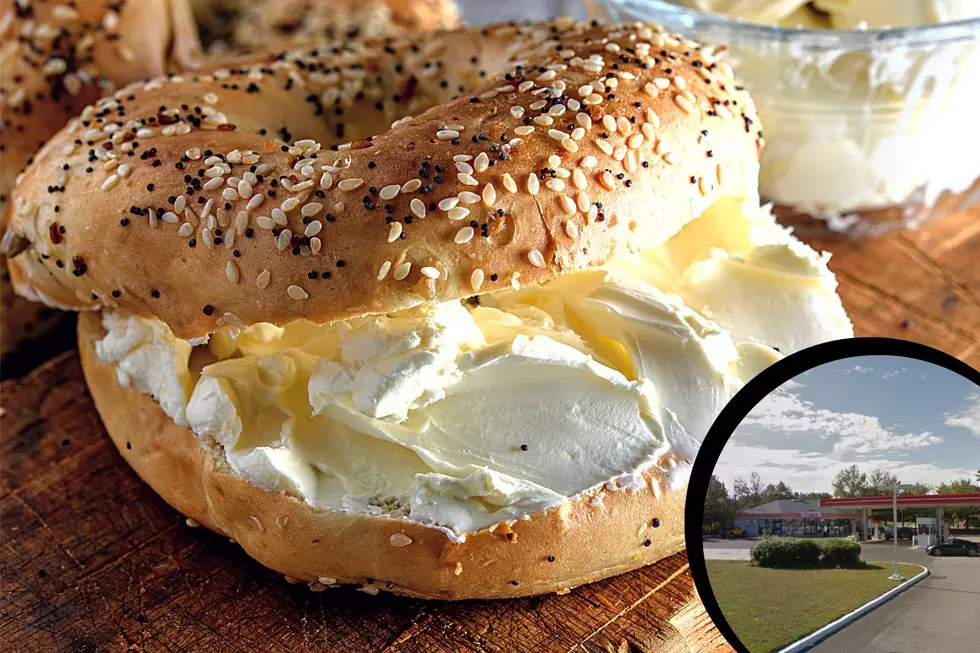 Best Bagel Shop In EHT, NJ, Is In A Gas Station Parking Lot
Canva/Google Street View
You know what they say about breakfast: it's the most important meal of the day. While it's true that a lot of us skip breakfast most of the time, if you do see us partaking in a morning meal, no doubt, it's probably a breakfast sandwich.
That's at least true if you hail from the Garden State. Here in South Jersey, we love us a good pork roll, egg, and cheese on a bagel. If you're more of a sausage, egg, and cheese person, we'll accept that, too. What makes our breakfast sandwiches so good here in Jersey is our bagels.
It's hard to find better bagels than the ones offered here in the Garden State. Obviously, you can go to New York to get a good one, but outside of that region, good luck. Since that what makes a breakfast sandwich so delicious, we're lucky to have a lot of places here in South Jersey that offer some really great bagels.
According to a recent Facebook discussion, most residents in Egg Harbor Township have confirmed that the best breakfast sandwich in town can actually be found at a gas station. I know what you're thinking, but no, it isn't Wawa. Apparently, the best breakfast sandwich comes from a little shop that's connected to a LukOil right off of the Black Horse Pike.
Once home to a Dunkin Donuts, Bagel Baazar has taken over the little mart that's in the LukOil parking lot right on English Creek Road across from the ShopRite.
Apparently, people can't rave enough about the sandwiches and, maybe even more importantly, the customer service. Even if an order has been received and it's wrong, EHT residents say the guy that works at Bagel Baazar does everything he can to make it right.
Moral of the story: don't sleep on this place, ya'll! Apparently, Egg Harbor Township people LOVE IT. Join the conversation and see for yourself HERE.
Source: Facebook
Really in the mood for diner food?
The 15 Best Diners in South Jersey
You'll want to check out these diners in South Jersey -- the best of the best.
9 Atlantic City Area Restaurants Featured on Diners, Drive-Ins, and Dives
Guy Fieri has featured almost a dozen Atlantic City area restaurants on hie show.
11 things that make a New Jersey diner a real diner