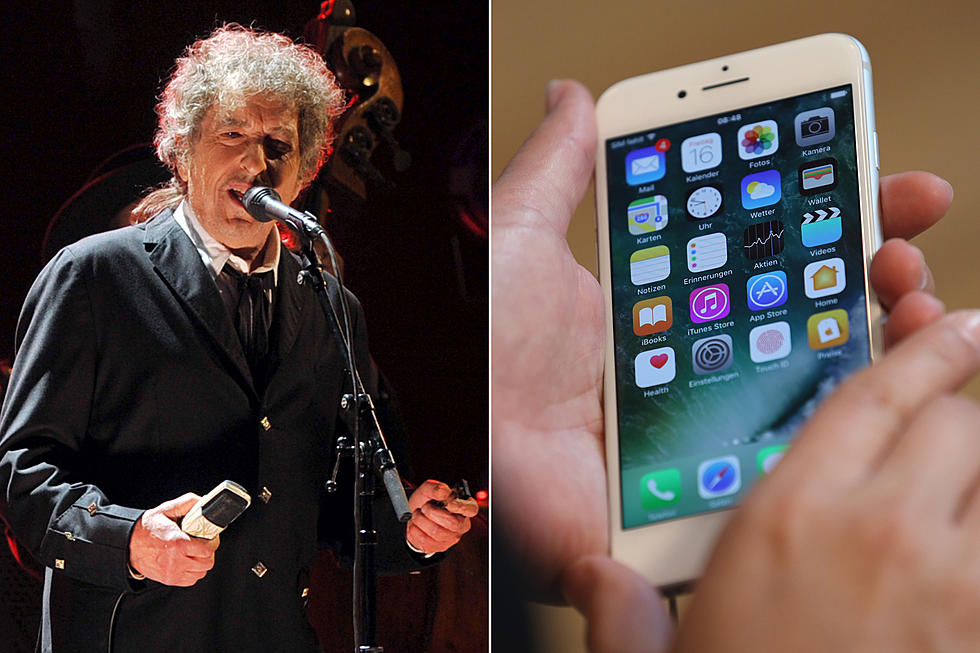 Siri Briefly Thought Bob Dylan Was Dead
Kevin Winter / Sean Gallup, Getty Images
It's been almost 50 years to the day that a rumor about Paul McCartney being killed in a car crash was first circulated, and now there is another false report about a rock legend having died. Siri, Apple's virtual assistant, had somehow believed that Bob Dylan had died 11 years ago.
The story comes via Vice, who posted a screenshot where someone had asked Siri how old Bob Dylan was. The response was, "Bob Dylan died April 24, 2008 at age 66," with a brief bio that also said he was dead. Vice updated the news to say that whatever caused the mistake had been fixed.
Not only did Dylan not die in 2008, but it was a typically active year for him as a live act, with Setlist.fm listing that he performed 100 concerts that year. On the date that he was alleged to have died, his official site has him as being in between European and North American legs of his Never Ending Tour. And since then, he's six albums of new material, including 2009's Christmas in the Heart and three collections of standards.
He's also put out six volumes of his Bootleg Series of archival material, with another one on the way. Earlier today, he announced the Nov. 1 release of the three-CD Travelin' Thru, 1967–1969, which focuses on outtakes from the years that produced John Wesley Harding and Nashville Skyline. It devotes one-and-a-half discs to a pair of recording sessions he did with Johnny Cash, who is given a featured credit on the set, and also contains some tracks recorded with bluegrass legend Earl Scruggs.
Bob Dylan Albums Ranked