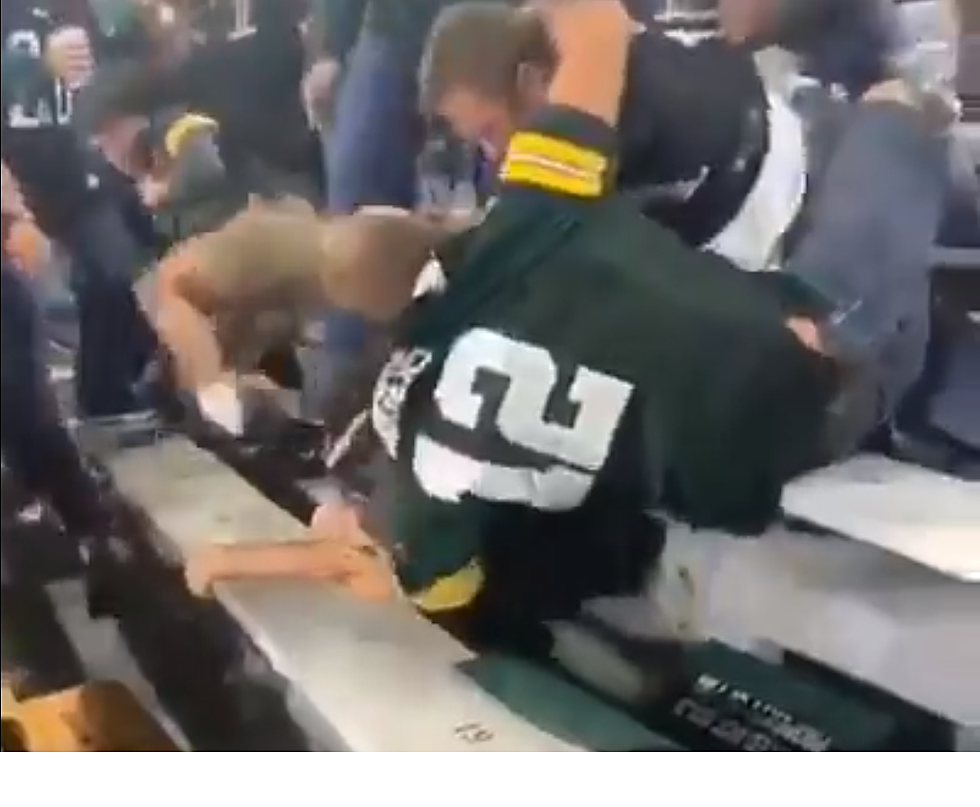 Brutal Video of Thursday's Eagles Fan Brawl Emerges
@NFL_Memes
Kicking off the football weekend, this past Thursday's match-up between the Philadelphia Eagles and the Green Bay Packers at Lambeau Field in Wisconsin featured an intense battle -- in the stands.
Now video has emerged of the brawl in the bleachers between two sets of fans which showcases beautifully wanna-be WWE-like moves sending limbs flying throughout.  No doubt the Eagles fan attitude that is par for the course for us Jersey / Philly natives proved a new and unique sight in the peaceful air of Green Bay.
According to the local news in Green Bay, eight people were arrested and 29 were ejected from the stadium.  Also a football game broke out which the Eagles ultimately won 34-27.