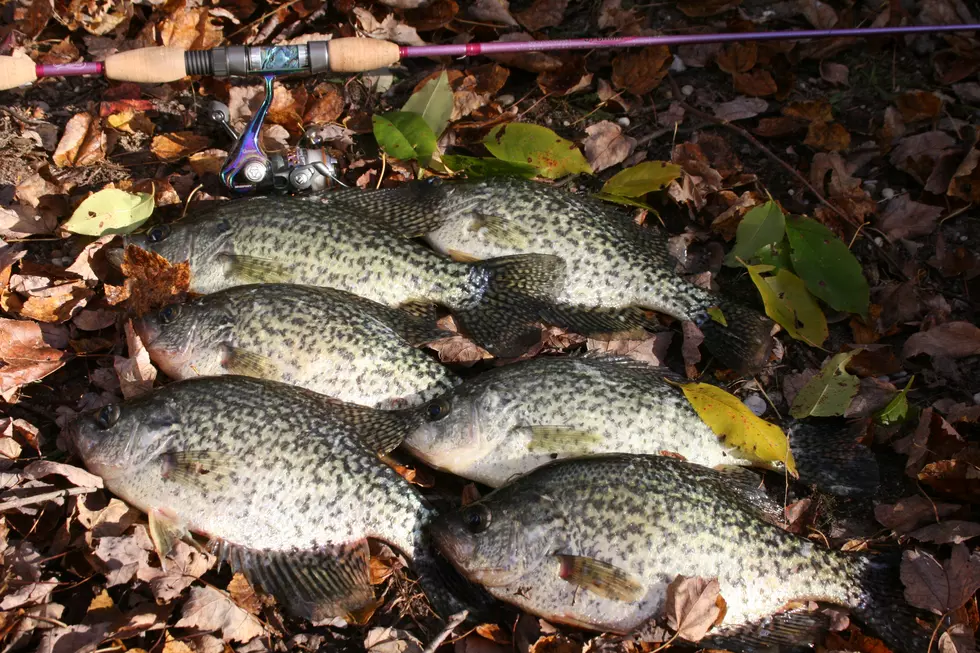 Crappie Daze Are Here Again in South Jersey
Tom Pagliaroli
A crappy name, for sure, but the fact remains that both the black and the white crappie are perhaps the most popular panfish inhabiting Garden State waters. Yeah, moreso than the bluegill and pumpkinseed sunfish, and yellow perch. Might be a tie with white perch, but I still say the crappie edges this tidewater warrior by a nudge, maybe two.
Pronounced "croppie" in the Midwest (man, did I get into some arguments out in Lake of the Ozarks, Missouri regarding this), this uber-tasty and scappy panfish is also referred to here in New Jersey as "bachelor perch." No matter the moniker, the crappie is fun to catch and great to eat, and both are prevalent in southern tier county waters.
They pretty much look alike, the main difference being the greenish-gold hue to the black; the white owning a lighter, more silvery coloration. The latter is a striking looking fish and, because it is far less common (its stronghold is in Gloucester and Salem counties), is a far more "cooler" catch. However, the former is far more numerous. Both get sizable: the current state record black is 4lbs. 8 oz., the white mark stands at 3 lbs. 11 oz.
While early spring is the true prime time for catching crappies, we prefer to wait until after their spawn is completed. More eggs out there translates to more fish to catch a few years down the line. Now through May will prove a happy crappie time.
These are schooling species; catch one and it's highly likely that there will be more in close proximity. A minnie (killie) under a float is effective, as are lures such as the Crappie Magnet, Mr. Twister Grub, Sassy Shad and Sassy Grub, and downsized crankbaits.
Some top crappie venues include lakes Lenape, Union and Greenwich, and Sylvan, Prospertown, Shenandoah and Alloways lakes, and the Salem Canal.
LOOK: 30 fascinating facts about sleep in the animal kingdom
READ ON: See the States Where People Live the Longest
Read on to learn the average life expectancy in each state.