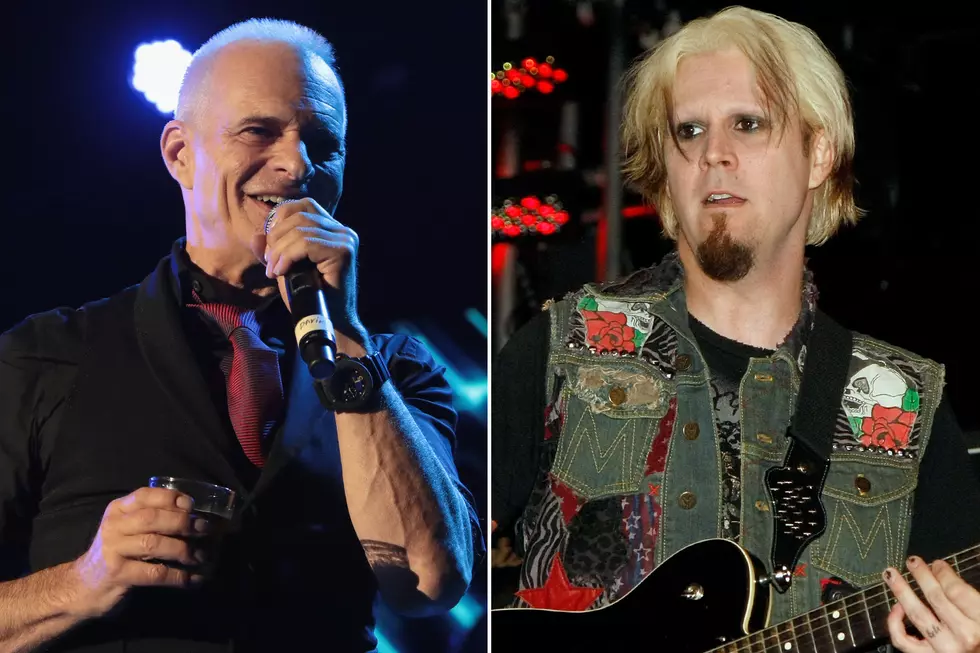 David Lee Roth Will Release Album He Wrote With John 5
Rachel Murray / Ethan Miller, Getty Images
David Lee Roth said the album he wrote and recorded with guitarist John 5 in 2014 will finally see the light.
The Van Halen singer confirmed the release was part of his future plans after saying he thought Van Halen were "finished" and that he had "inherited the band de facto."
Asked it the LP would be heard at some point, Roth told the Talkin' Rock With Meltdown podcast that "it will. There's been a revision of things, and I can start making real plans and start marching into the future. And of course you'll start hearing that material. This is material that we wrote variously for me solo and for Van Halen, and it's quite a bank of stuff."
Roth didn't offer a timescale for the release but put it in context by saying his priority was "getting out on the road first. Let's see the band, let's show ourselves off, let's travel all over the world."
In 2015, 5 – who had worked with Roth's between 1998 and 2003 – revealed that the pair recorded an album together the previous year. "They're so good," he said of the songs. "And we've got Gregg Bissonette playing drums on it, and I played the bass, and they're really great songs."
Earlier this year, 5 offered a sneak preview of one of the tracks, noting that the album was tentatively titled California Sessions, and recalled that he had to re-record his parts almost as soon as he had tracked them. Roth asked him to return to the studio just as he was loading his gear into his car, because he'd been told they couldn't add drums to what they'd already recorded because it wasn't done to a click track.
"I'm leaning against my car," he recalled, "and [Roth] said, 'John, I've never asked you for anything but I'm asking you right now. You have to re-record this record.' It was probably six at night and I [was leaving for a tour] at 10. This is my hero. … I go, 'I'll do it.' So I unloaded all my stuff, which was agonizing, and I did it. I recorded the whole record again, to click."
David Lee Roth Through the Years: 1977-2018 Photos